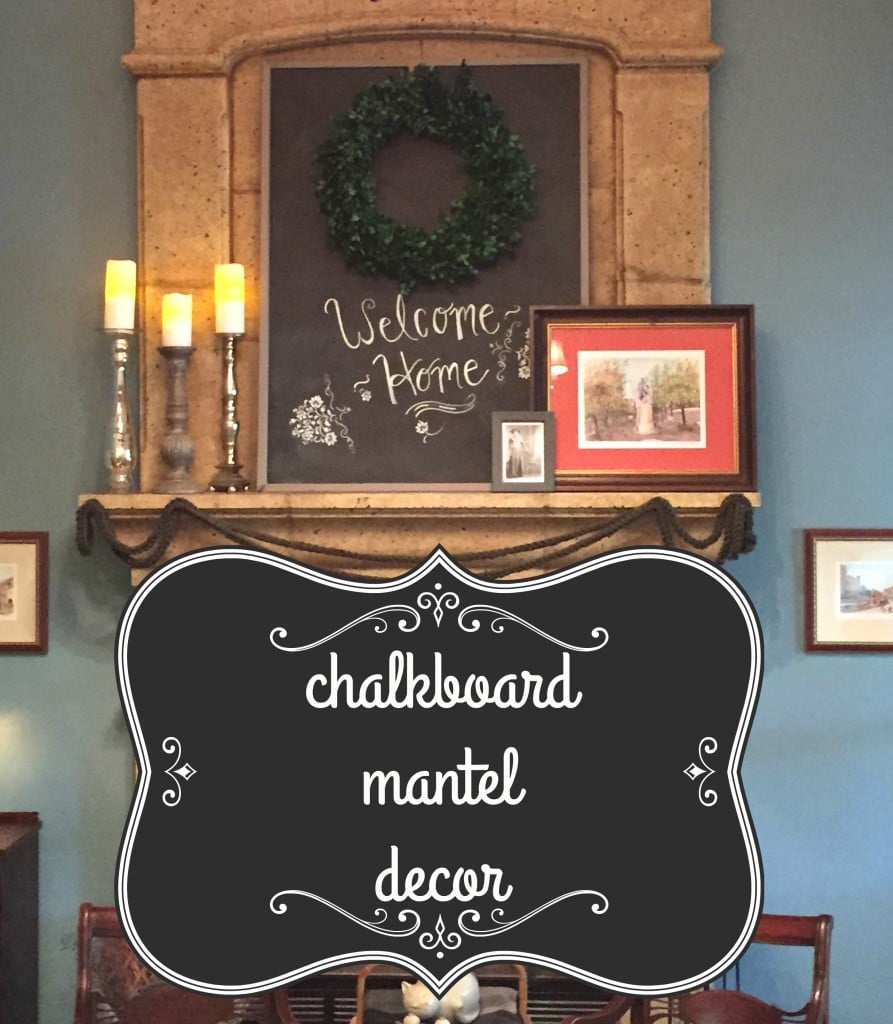 This post is brought to you by first world problems of the highest order.
It all started when we moved into our house nine years ago. The person who designed and built this house was a man. A man who valued TV placement over beauty, aesthetics and interior design. He designed the living room with the specific intention for the TV to go over the fireplace mantel. It was wired and everything, ready for the new homeowner to display their glorious black screen in a high, prominent place where everyone would get a crick in their neck from watching.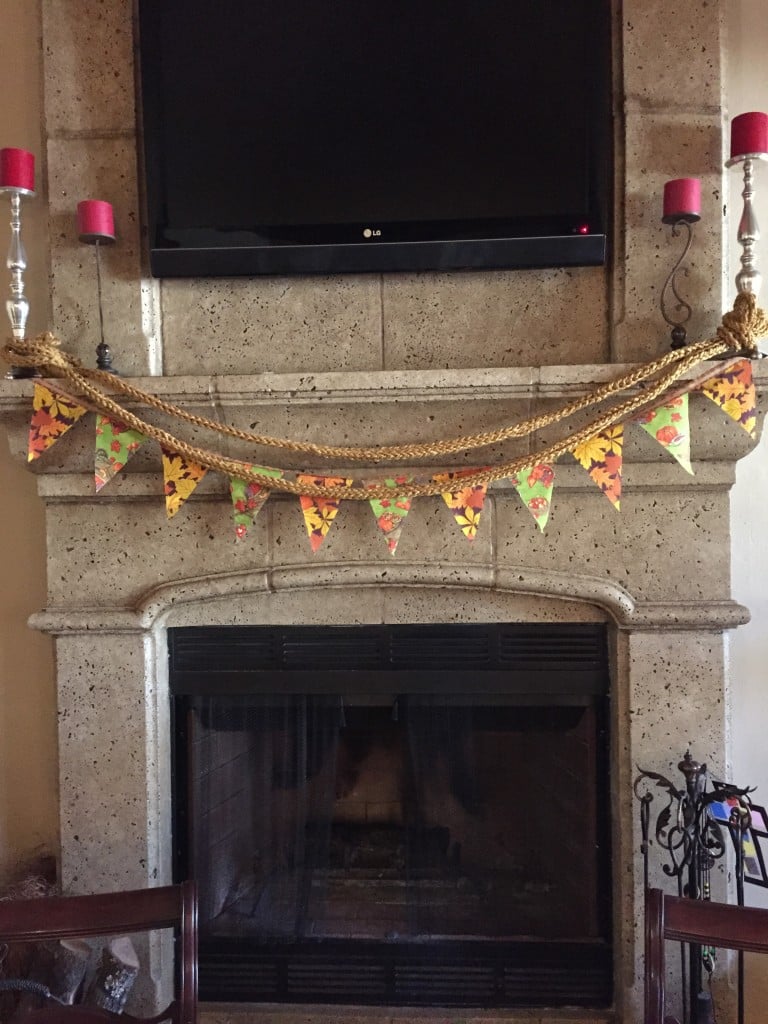 Nothing says "Happy Thanksgiving" like a flat screen TV
For nine years I have hated the TV placement in our living room. I'm not kidding when I say you would get a crick in your neck from watching TV. I would literally curse the builder's name every time I turned the TV on. If that guy ever darkens my door he is going to get an ear full.
Like I said, first world problems of the highest order.
This spring after we painted the living room, I knew it was time to move the TV. There is a little alcove next to the fireplace where the TV could go but since it wasn't intended for a TV, we had to cut a hole in the wall to accommodate the wires from the TV to the cable box. But we would not be deterred. A hole was cut, cables were fished through and we solicited the help of another strong person to help lift the TV off of the bracket far above the fireplace.
Once it was down I had a new problem. The bracket that held the TV in place was huge. My kids could have camped out on it. We could take the bracket down but would still be left with holes where the Frankenstein screws went into the stone plus the huge hole right smack dab in the middle where all of the cables came out of to hook to the TV. I needed something really large to go over the mantel so I wouldn't have to be bothered with taking the bracket down but I'm a cheep-skate and didn't want to buy a big piece of art.
I mulled it over for a few weeks and then realized the answer has been in my house all along. The chalkboard that used to be in the playroom was now sitting unused in the dining room awaiting its fate. I hefted it up onto the mantel and it was the perfect fit. The only problem was that this was a green chalkboard and didn't go with the new blue paint.
Let's take a moment to say a prayer of thanks for the person who invented chalkboard paint. After I write this post I'm going to start filling out their sainthood application paperwork.
The trim needed to be painted but thankfully I had one hundred and one cans of sample paint from our recent paint overhaul of the house. I decided to try chalkboard spray paint by Valspar. It worked but I had a hard time not making streaks. Maybe if I was a more experienced spray painter or I had a steadier hand, but you could see faint streaks of paint even though I put on two coats. Thankfully, my chalkboard would be really high up so the common observer wouldn't be able to see it.
In hindsight I would have used regular chalkboard paint so that I could ensure a smooth finish.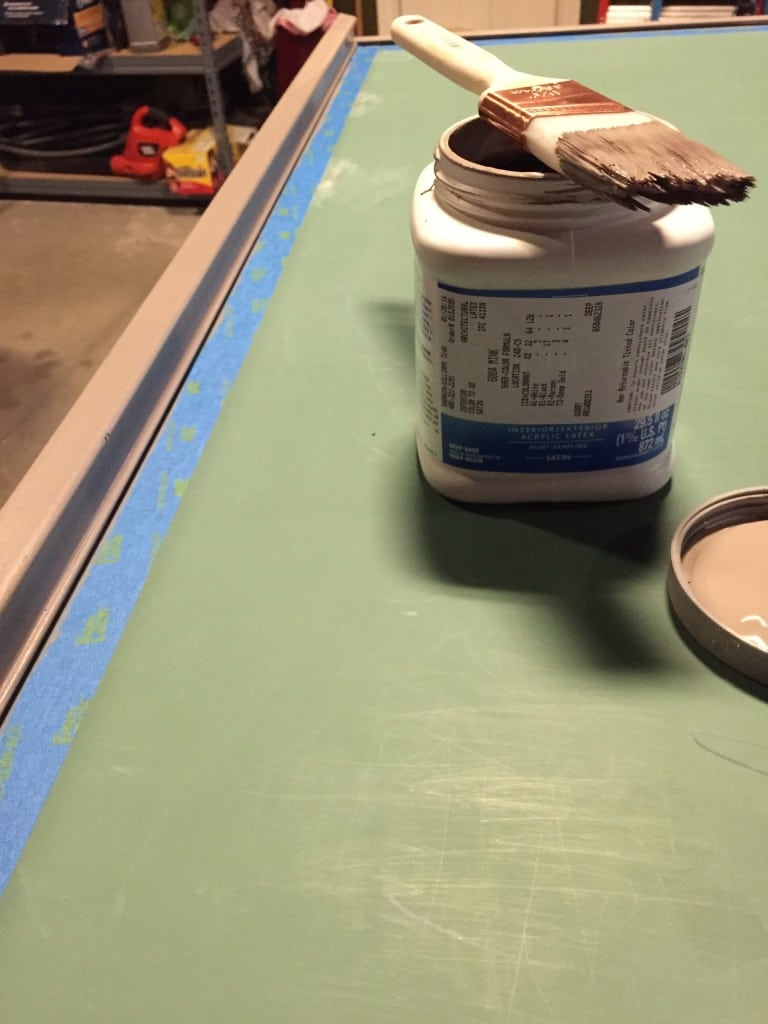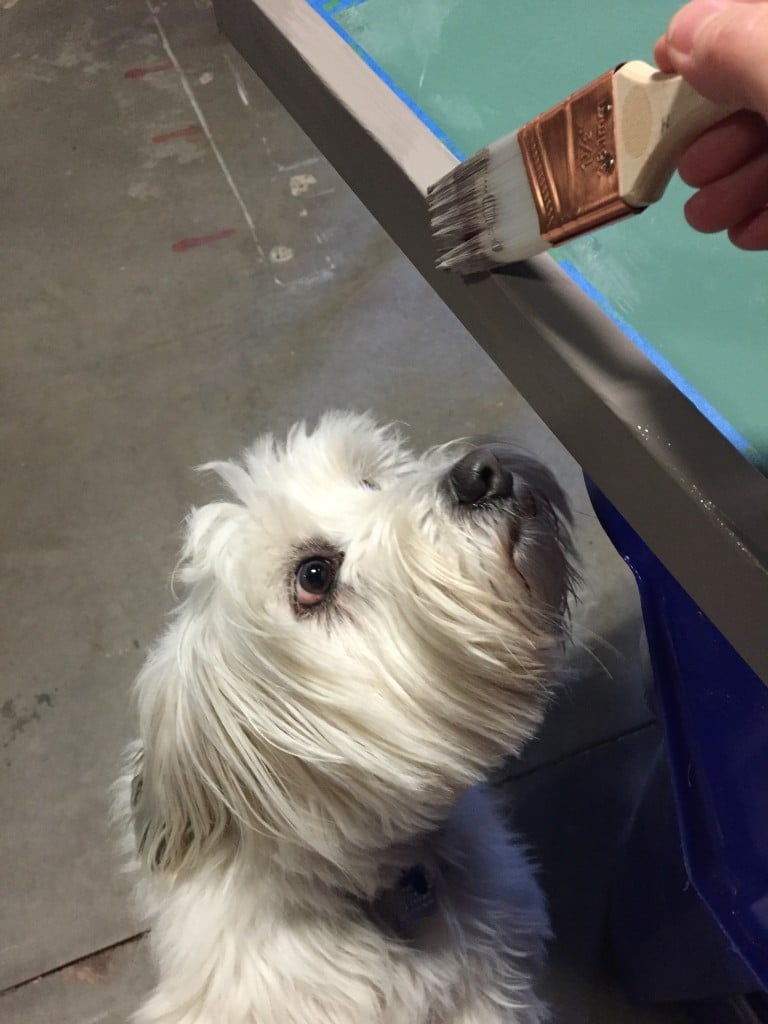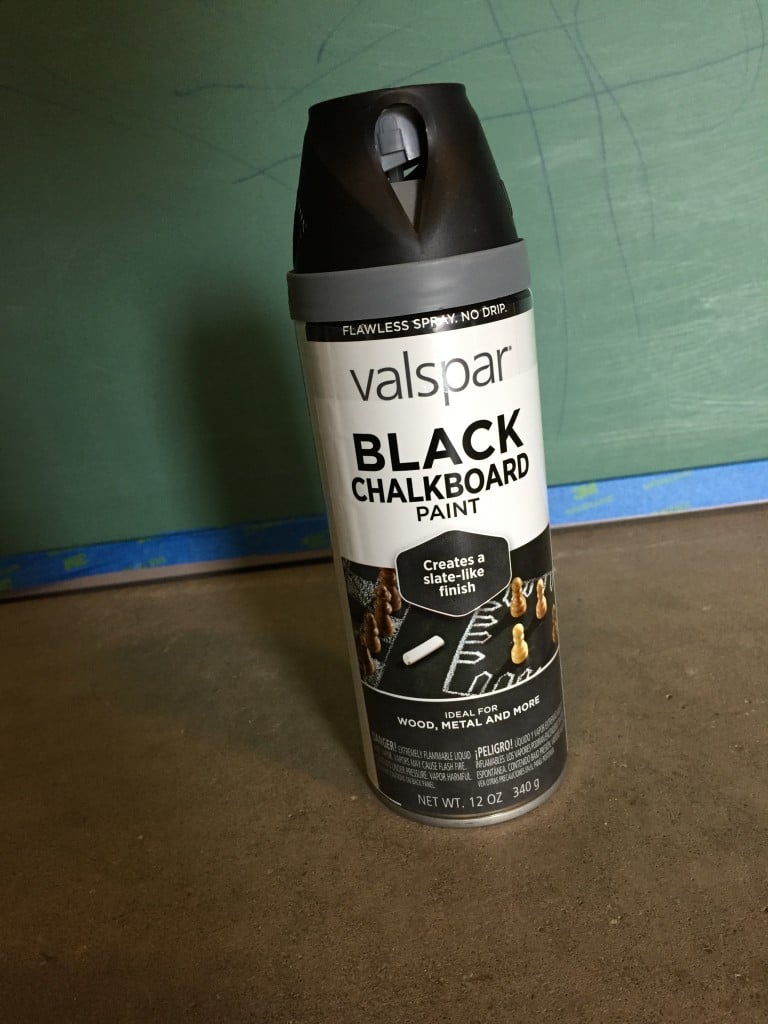 If you search on Pinterest for chalkboard ideas, you will come up with one bazillion examples of ridiculously cute fonts and patterns. If you are wondering how people create beautiful chalkboard displays and intricate font, check out my friend Julie's blog Lilacs and Longhorns. She has several chalkboard tutorials. She has great instructions but some of them are a bit involved. I decided to go the easy route and get a stencil from the craft store.
I used a chalk pen to fill in the stencil and free handed the message I wanted. One thing about chalk pens: they don't erase like a normal chalk. You have to use a damp cloth to remove the design.
I knew I wanted a splash of green over my mantel. Julie was again my inspiration, this time coming from her Instagram feed. She has a chalkboard in her living room where she often displays a laurel wreath.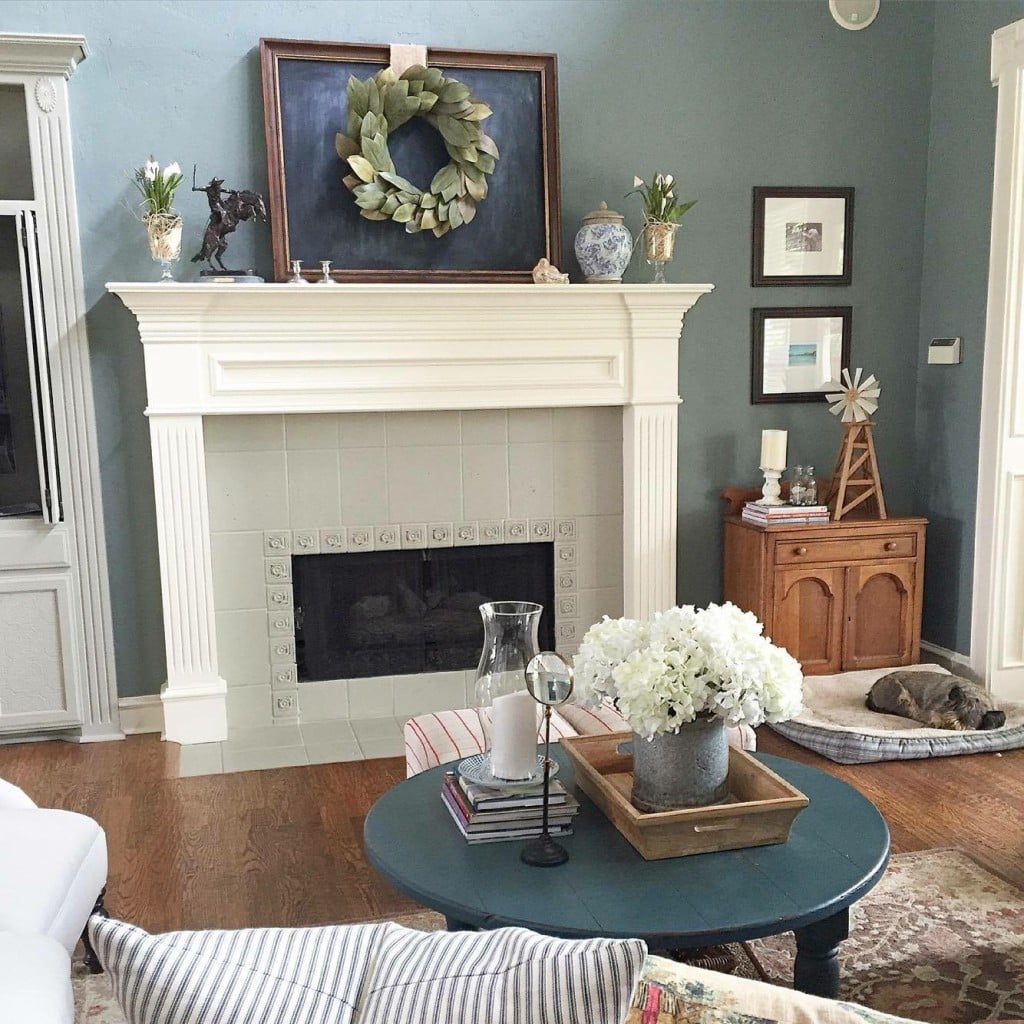 Chalkboard mantel decor inspiration from Lilacs & Longhorns
I found the perfect boxwood wreath at Pier 1 however, it came with a hefty price tag. Thankfully I had a few gift cards from my birthday. A very sweet employee with a British accent (that accent always makes the person sound like they know what they are talking about. The result is we will eat up whatever they are serving with a spoon) helped me find some candlesticks and LED pillar candles with a remote control. This remote control has changed my life. Seriously, how many times have you gone to the trouble to light the decorative pillar candles you have around the house? Especially the ones that are just a little bit out of reach? That's right, never. Now I have ambient candle light whenever I want it at the touch of a button. I think I may redecorate my entire house in a haunted mansion vampire theme just so I can get more LED candles.
I added a couple of pictures that had been moved around because of the living room paint project and I had myself a new mantel. For the first time in 9 years I love this mantel. It makes me smile every time I look at it. Isn't that what making a house a home is all about it? When it is the place that gives you peace and is relaxing to friends and family. When it is the place that I would always rather be. When I smile and feel relief when I drive up. To me, that's home.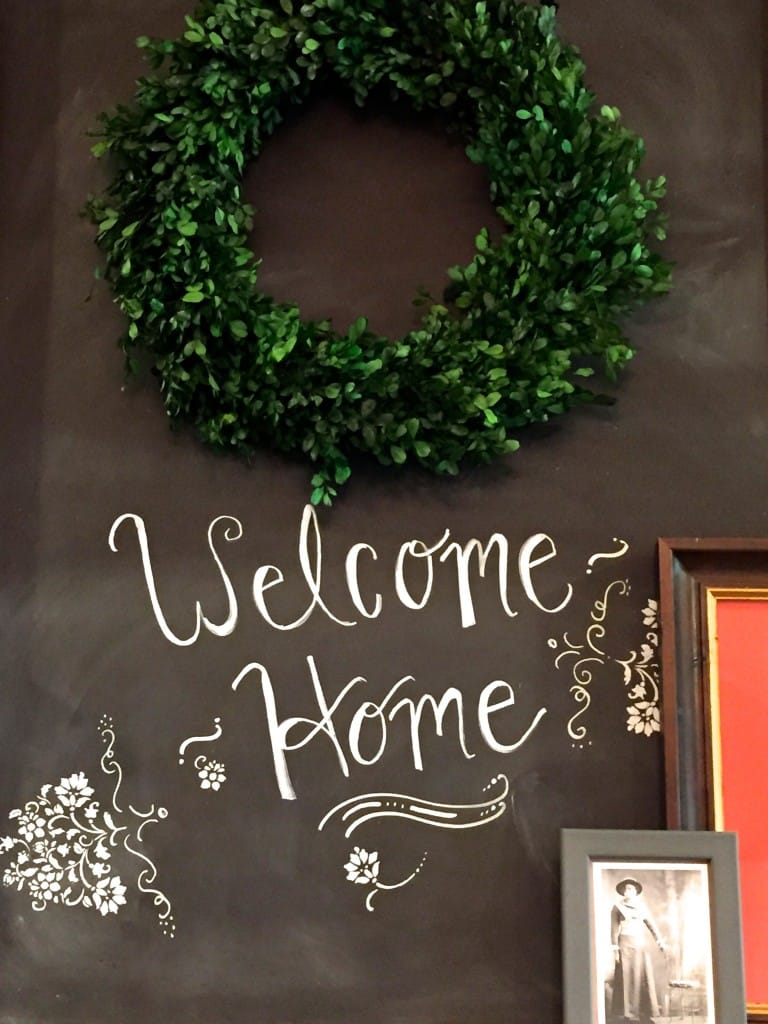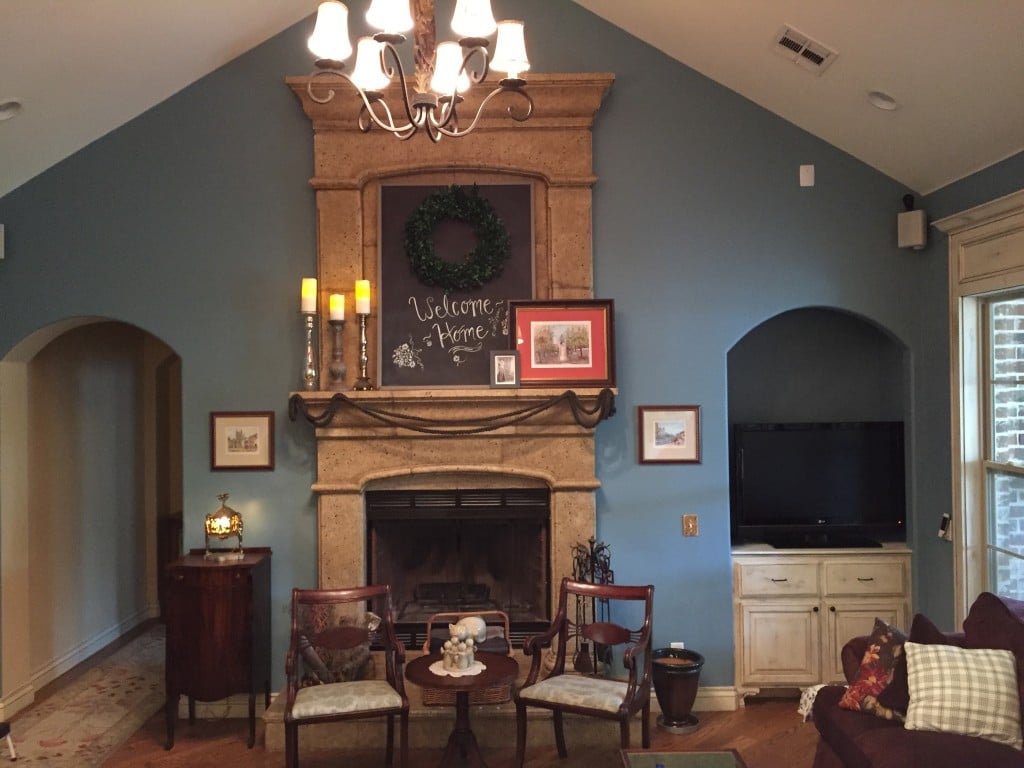 Related Posts via Categories