Time for some housekeeping issues.  I wouldn't be a very good blogger if I didn't give you the following PSA.
If you follow blogs using a reader you already know that google reader has gone away.  Something about it not being as profitable as they like, yada yada.  Whatever.
Bloggers across the interwebz are trying to figure out which reader they like best.  I'm not sure if one is better than the other, it's all about personal preference.  I'm trying out Bloglovin as my new reader.  It's really easy to search for all of your favorite blogs and add them to your reader.  I think Bloglovin' is actually a blog directory but it acts and looks like a reader and fits my needs so that's what I'm going with for now.  I may change my mind later.  Who knows.
Anyhoo – if you have been using Bloglovin' and like it, please add me to your blogroll.
Click here  –> to Follow my blog with Bloglovin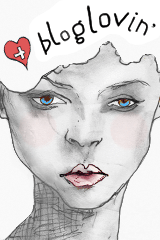 Over and out.
Related Posts via Categories