So yesterday I gave a bit of a recap of what is going on in real life. After Dear Husband read it he said, That was great…and you didn't even touch on half of what we were doing the past two months. He was right. There was a lot I didn't mention including him getting the flu followed by his 80+ hour work week. Amongst all of that the blog continued to plug forward. It moved at a slower pace than usual but things continued behind the scenes, partly in thanks to my commitment to Be Brave.
Here is a very short recap of what has been happening in bloggyland.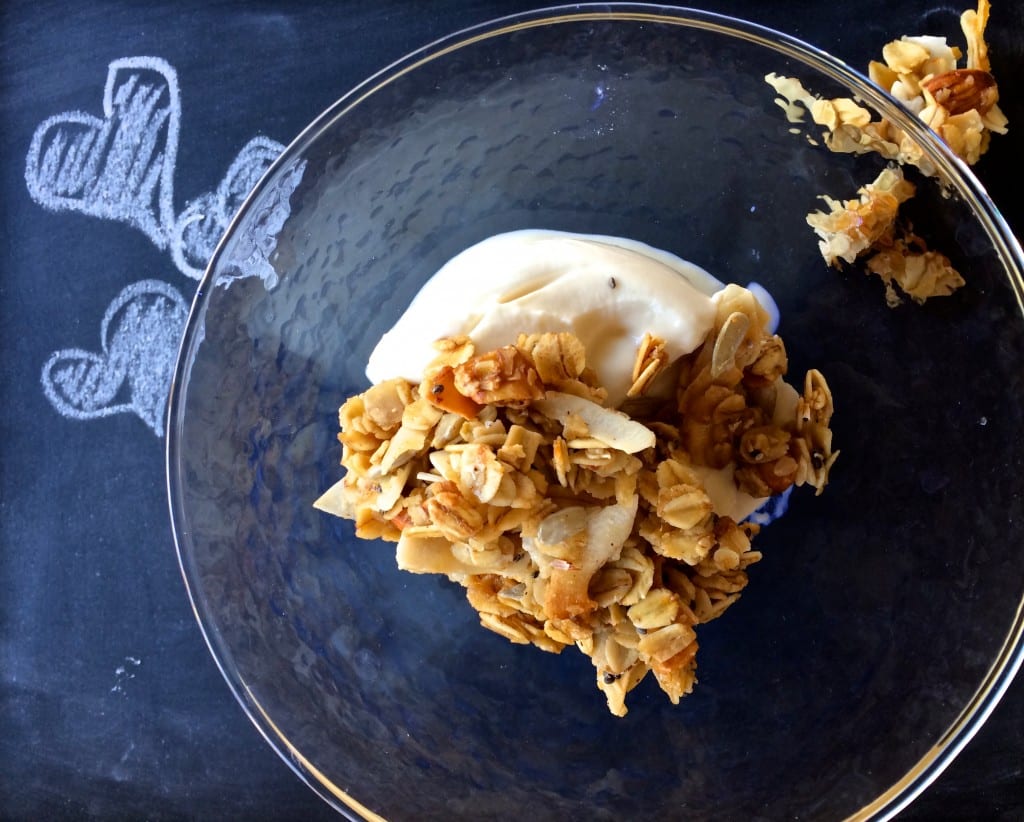 A few weeks ago I met up with a few blogging friends at Natural Grocers in Oklahoma City. I came away with a gift bag full of goodies and was inspired to make granola. This granola is the bomb. I've been munching on it all week and eating it w/ greek yogurt. Find my recipe for it on the Oklahoma Women Bloggers blog.
This week I made this list of top mom blogs in Oklahoma City for 2015. I'm not exactly sure who came up with this list or who decided that these lovely ladies have the honor of being on this list over the 10,000 other awesome bloggers but I'm not going to look a gift horse in the mouth. I'll take it! Thanks Chatterblock.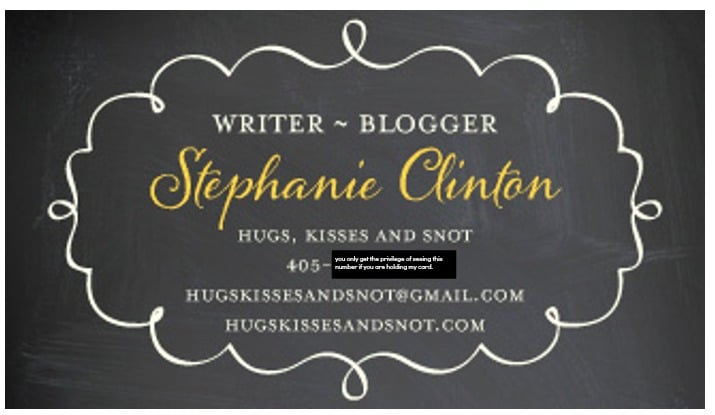 For a while I've been wanting to order new business cards. My old ones were too cutesy and I no longer carried them in my purse or gave them out when I met someone because I was a little embarrassed by them. I scoured the different sites and settled on this design at Tiny Prints. The ribbon still says that I'm a fun gal but the bold print says I'm trying to take myself seriously.
Now that I have new business cards on their way I decided to join the Oklahoma Writers Federation. It seems like the next logical step…because where else would I hand out business cards that say I'm a writer than at a writers convention?