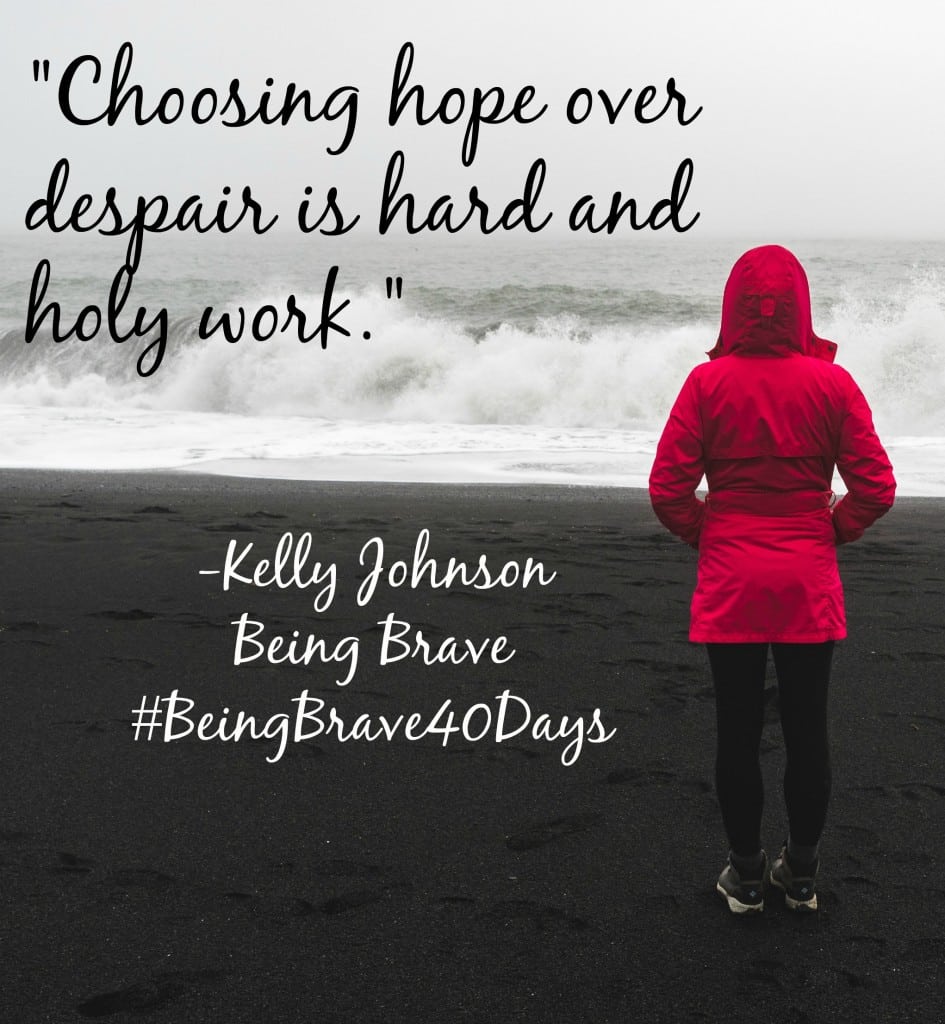 I first met Kelly Johnson through an online writing group. There was something about her interactions with the other members and especially her blog posts that felt genuine and fresh to me. She mostly wrote about things of a spiritual nature in terms of her own faith and beliefs but there was something about the way she expressed her faith that seemed so gentle. I never thought she was trying to brow-beat her reader. I never felt like she was talking down to me or gave the impression that she had all the answers. I never felt like she was beating her reader over the head with her list of beliefs. In fact, it was the opposite. I got a sense of take-it-or-leave-it-but-either-way-I-still-appreciate-you vibe from her writing. I can't exactly put my finger on what it was that drew me in but I knew she made me feel understood.
Kelly is the type of writer that I felt I could share her blog posts with friends and acquaintances who weren't comfortable or as well versed in the typical Christian author rhetoric and not feel embarrassed. Kelly is the type of writer I would like to be…thoughtful, mindful of other's way of life, appropriately witty, and loved God without being weird or aggressive about it.
When I saw that she was coming out with her first book; Being Brave: A 40-Day Journey to the Life God Dreams for You
I knew I wanted to help be a part of bringing it into the world. When I read her post about her book writing journey, something inside of me said; yes, she is the real deal.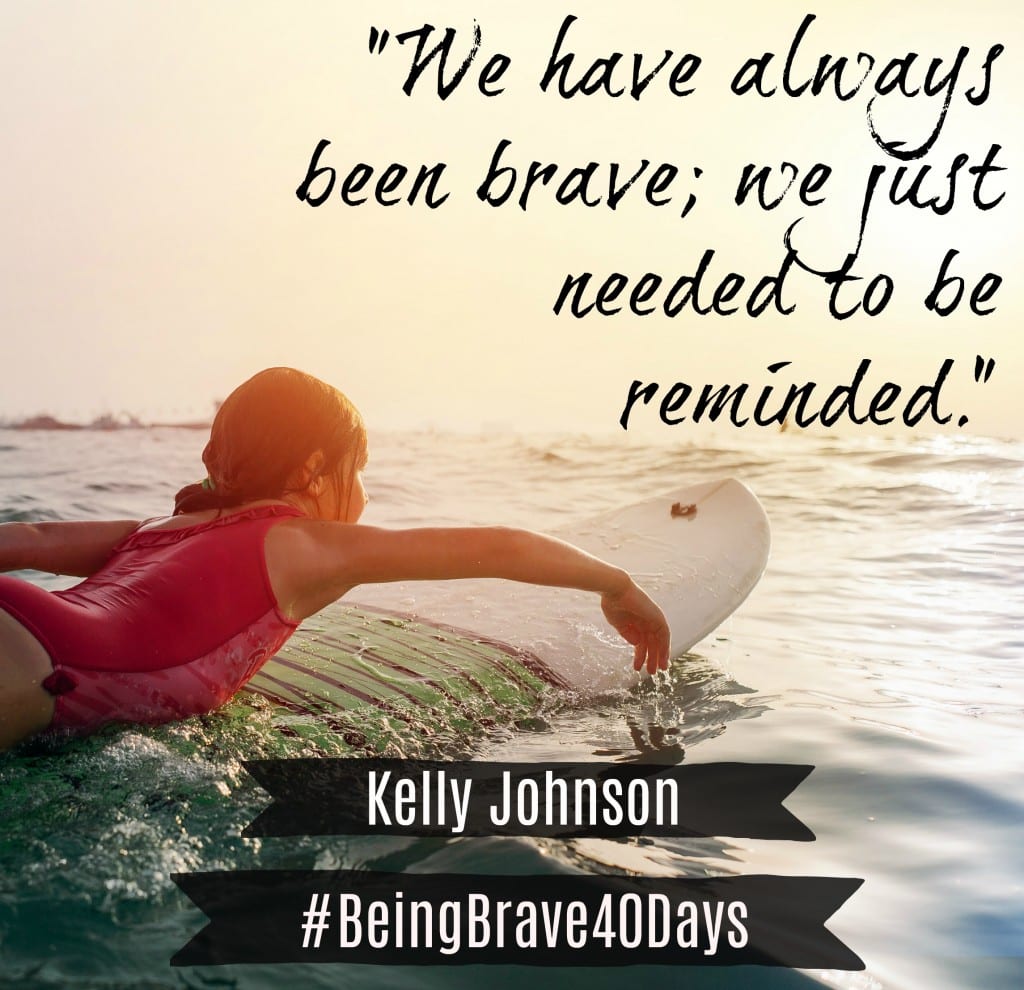 Being Brave: A 40-Day Journey to the Life God Dreams for You
is meant to be used as a daily reading. It can be read over the course of 40 days, or you can stretch it out. Each day provides space for you to reflect on your own life and experiences and why or why not the journey to being brave is taking shape in your own life.
The release timing of this book is perfect for Christmas. You can order it today
for someone in your life who you know would benefit and have it by Christmas (assuming you have Amazon Prime). And if you don't have Prime, you could order it today and have it in time for the new year. This book reaches its fullest potential when accompanied by a journal, so go ahead and order one of those for your friend too. I have already ordered a copy for a woman who I know is experiencing the hardest crap life has to offer. My prayer is that she will find the strength she needs to get through each day until she can look back and know she did something really hard but really brave. My hope is that this little book will be an encouragement to her along the way.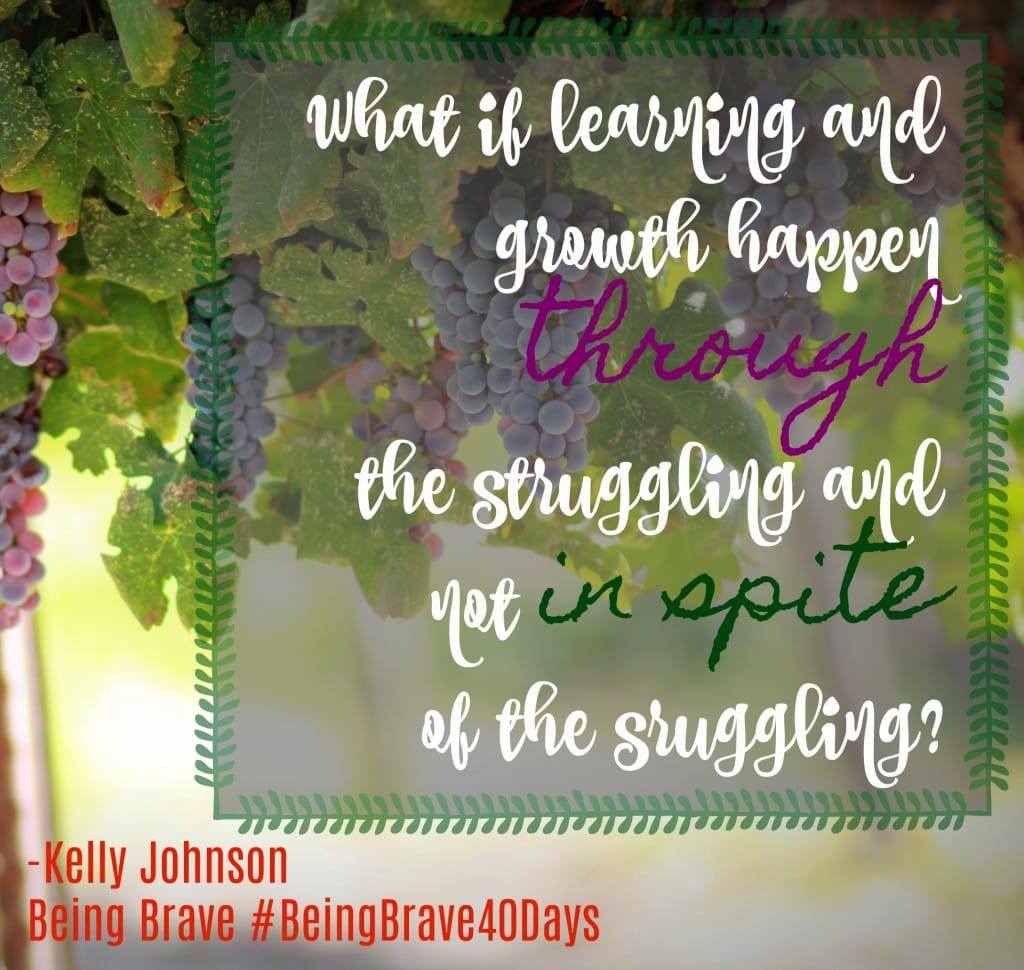 Is there someone in your life who could use encouragement when it comes to being brave? Or is that person you? What is your next right step, in love?
(This post contains affiliate links)
Related Posts via Categories