Disclaimer: This is a sponsored post by Alpha-Bits cereal. They provided the cereal and my Little Free Library.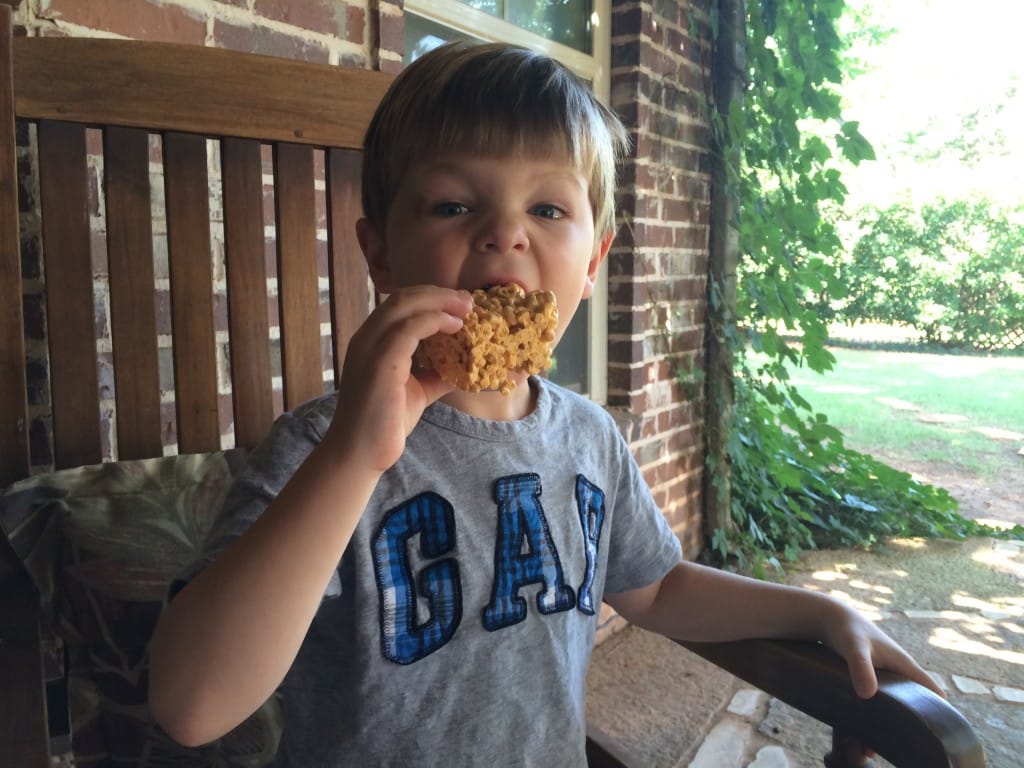 Everybody knows and loves Rice Crispy Treats. Have you ever tried making them with a different cereal? What about a Alpha-Bits cereal? That's exactly what we tried this week. Alpha-Bits provided the box of cereal and the recipe to try their version of crispy treats.
The recipe calls for "sugar-sweetened soft drink mix". I have no idea what that is. When I hear the words soft drink I think Coke. Is there a mix to make your own soda? Are they talking about Kool-Aid? I was confused. I didn't have any Kool-Aid on hand…but I did have Tang. Tang it would be in the recipe.
Alpha-Bits Crispy Bars
2014-07-05 08:57:54
Ingredients
1/4 cup (1/2 stick) butter or margarine
1 package (10.5 oz.) miniature marshmallows
1/3 cup sugar-sweetened soft drink mix
8 cups Post Alpha-Bits cereal
Instructions
Line 13x9-inch pan with foil; lightly grease foil
Microwave butter in large microwavable bowl for 45 seconds or until melted. Add marshmallows and soft drink mix; mix well.
Microwave on hight for 1-1/2 minutes or until marshmallows are completely melted and mixture is well blended, stirring after 45 seconds. Stir in cereal.
Press cereal mixtrue firmly into prepared pan. Cool. Cut into 12-15 squares.
Store in airtight container at room temperature.
Hugs, Kisses and Snot https://hugskissesandsnot.com/
Related Posts via Categories