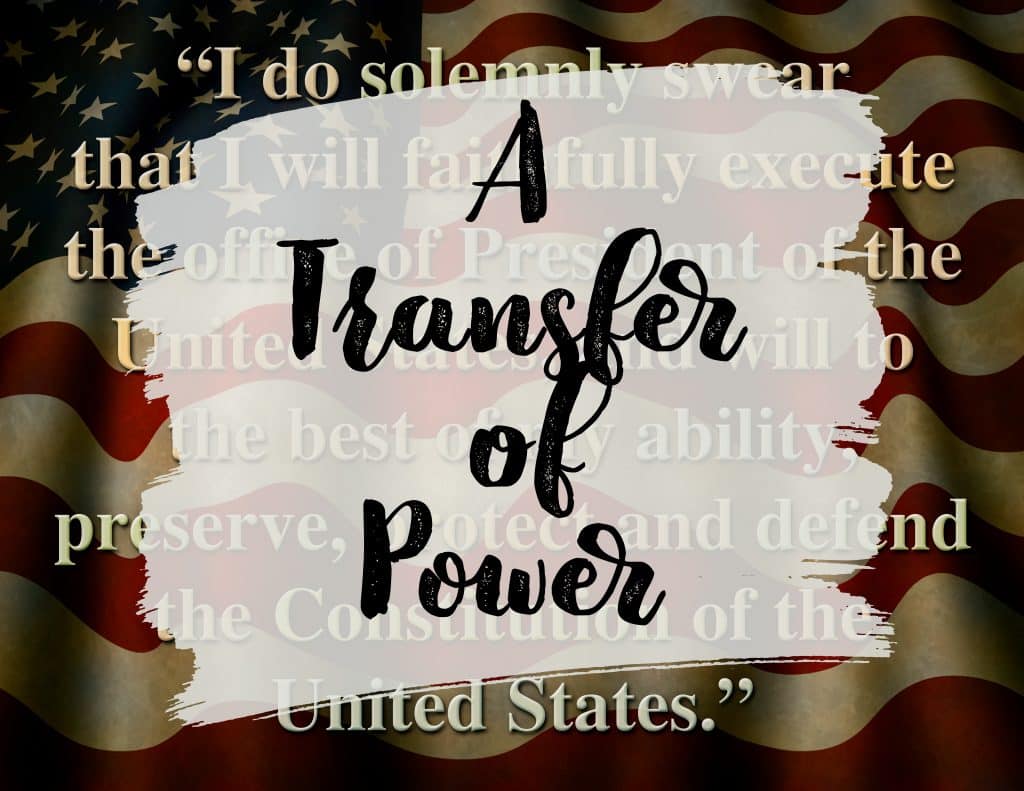 The phrase "transfer of power" has been capturing our attention these last few weeks. The idea comes up every four or eight years and then we forget about it. This year, however, we have been bombarded with the concept a little more than in the past.
It was this idea, a transfer of power, that was on my mind when I opened up my Advent reading for the day. The first thing I read was the Beatitudes from the gospel of Matthew followed by verses 43-48:
You have heard that it is said, Love your neighbor and hate your enemy. But I tell you, love your enemies and pray for those who persecute you, so that you may be children of your Father in heaven. For he causes his sun to rise on the evil and the good, and sends rain on the righteous and the unrighteous. For if you love those who love you, what reward will you have? Don't even the tax collectors do the same? And if you greet only your brothers and sisters, what are you doing our of the ordinary? Don't even the Gentiles do the same? Be perfect, therefore, as your heavenly Father is perfect.
This was followed by the story of Jesus washing the disciples feet at the Passover meal from the gospel of John (13:1-7).
So what does a transfer of power have to do with being humble of heart or being a servant to our friends? Our preoccupation with the American presidency has reached a fever pitch and is working it's way into cult devotion and obsession. We place our faith and power into the hands of our president when true power does not lie with Trump or Biden. The power lies with God and has always been there. God did not fall of God's throne when there was a transfer of power on January 20, 2009 or a transfer of power on January 20, 2017. Spoiler alert: God will not fall of God's throne on January 20, 2021.
While we make a big deal of power moving from one person to another, the sovereignty of God stays the same. Rulers will rise and rulers will fall. In the mean time, a we prepare for a transfer of power, to whose allegiance do we give our heart and devotion to? Who receives our attention? Are our eyes clouded by the false idol we create in human rulers or do we keep them clear to see past human ambition and pride? Have we allowed our hearts to be come hardened toward our friends and neighbors or can we still hold space for those who have a different opinions and viewpoints?
Today, tomorrow, or January 20; who will we transfer our power to?
Related Posts via Categories