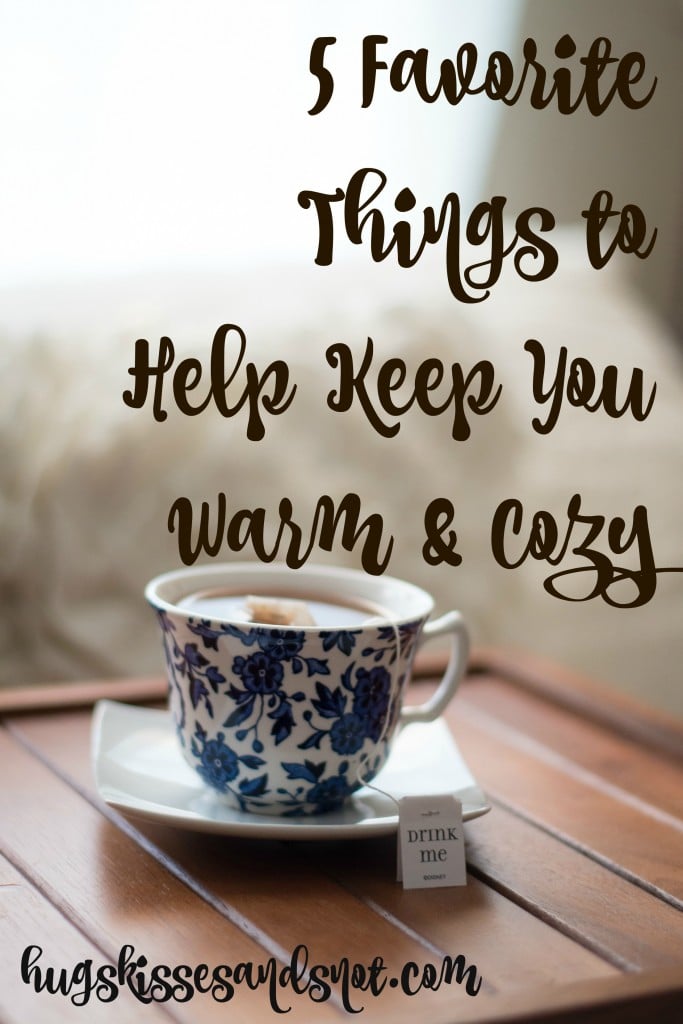 Last week on Friday Favorites, I shared some of my favorite things to help keep you warm during the winter months. Part of staying warm is staying cozy. The two go hand in hand, in my opinion. So, as a follow-up to last week's post, today I'm sharing my 5 favorite things to help keep you warm and cozy. Because once you get nice and warm the next obvious step to get snuggled down and cozy with your favorite book. Or is that just me?
Cozy Favorite #1
Dear Husband gave me two robes for my birthday this year. Yes, two. He knows how much I love them and if one robe is good then two (or three or four) robes is better. He calls me his "one woman Jedi council".
This is my first Barefoot Dreams robe and oh. my. word. The material is woven so it is both stretchy and squishy and clingy all at the same time. It is the softest robe I've ever had. I could sleep in it.
I was going to show you a picture of the robe from Amazon but the model wasn't excited enough about the super cozy robe she was wearing. She was more concerned about how her hair looked rather than how comfy she was. Here is my happy robe face: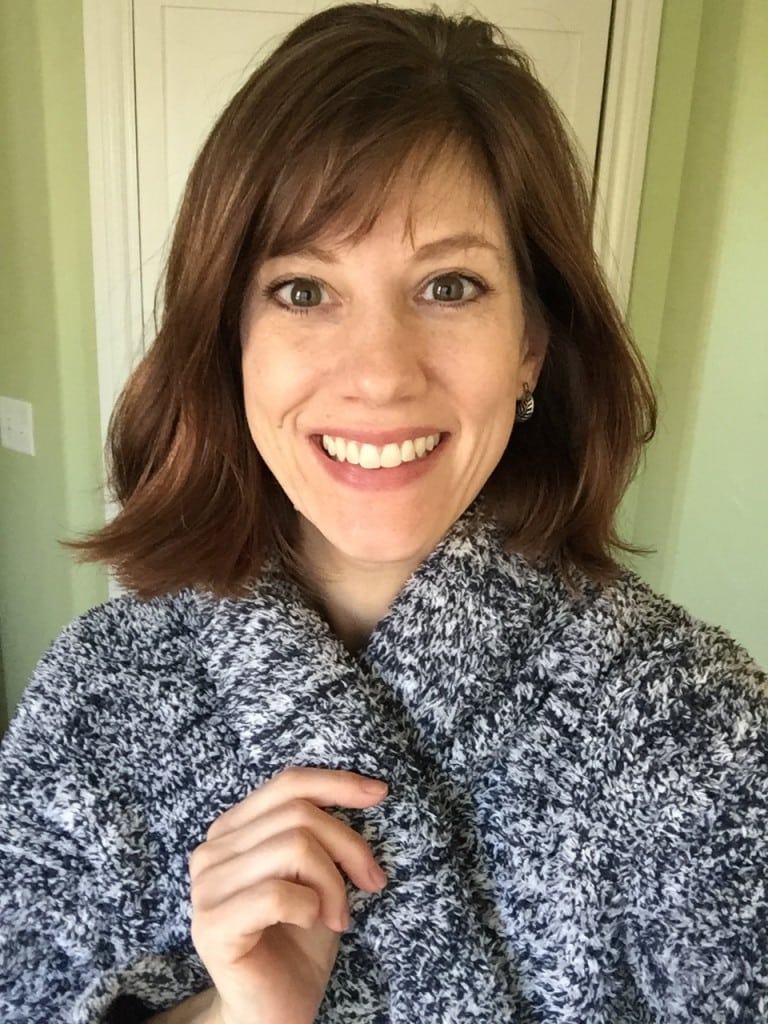 My other birthday robe was a terrycloth robe with my Harry Potter house colors and emblem. I love it just as much. I'm a Hufflepuff, in case you're wondering.
Favorite Cozy #2
I am a big fan of hot tea and this flavor is my absolute favorite.
Teavana Pineapple Kona Pop Tea
is fruity and sweet without being overwhelming. It has a definite pineapple flavor that has you dreaming of warm days on a Hawaiian beach while the winter wind is blowing outside. You can find it at Starbucks or on Amazon.
Favorite Cozy #3
Swiss Miss and Disoronno
While we're talking about hot drinks, let's talk about how to make hot cocoa even better than it already is. Disoronno is just about the best thing to happen to hot chocolate since marshmallows. Just a little shot gives a slight hint of a smooth amaretto flavor and is the perfect end to a long, cold day.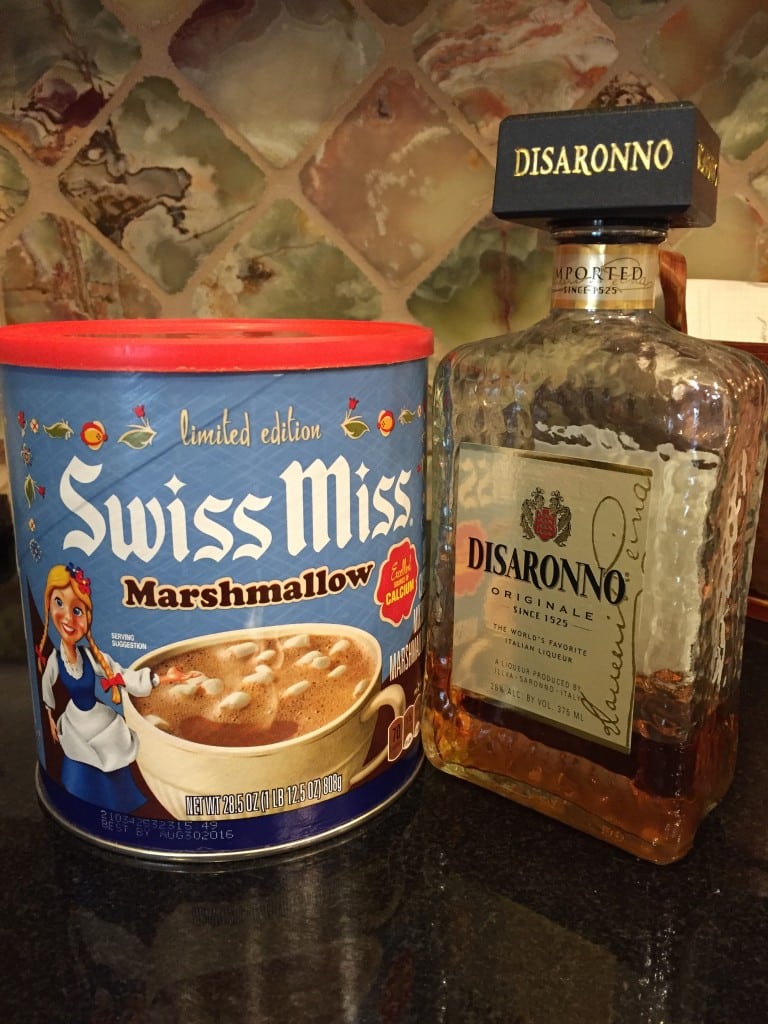 Favorite Cozy #4
I received a pair of these socks for my birthday last year and I loved them so much I immediately ran right out and bought myself a second pair in another color. I love these cozy socks because they are super thick and will keep my tootsies warm and toasty. They are so tall that they go all the way over my knees and are reminiscent of my 1984 leg warmers. Man, I loved those things.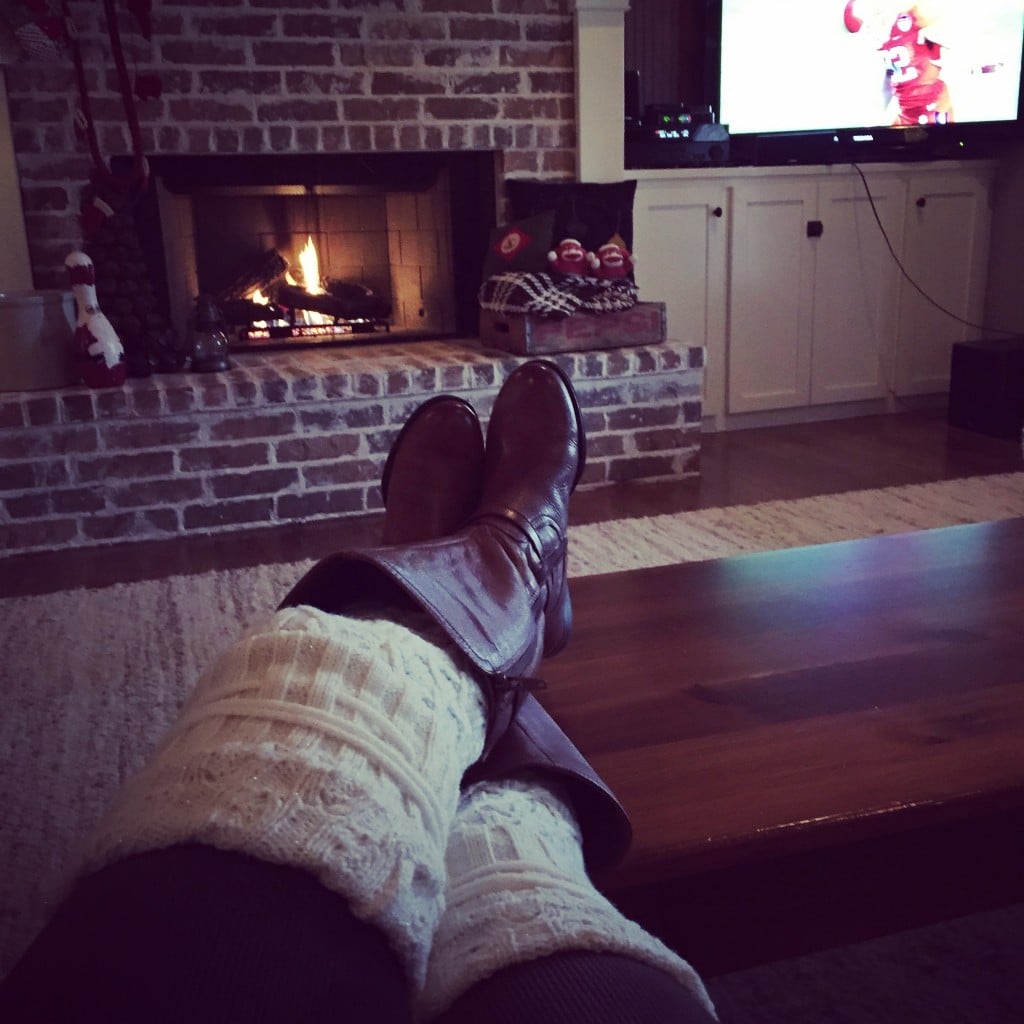 Favorite Cozy #5
My blogger friend, Sarah Shotts, loves adventures. Big adventures, little adventures, adventures in other countries, and adventures in her own back yard. She has a passion for finding the adventure in life. During the cold months, she has discovered a way to continue her love of adventure while staying cozy at home and keeping her spirits up.
She has created something called Cozy Camp. When you sign up for Cozy Camp (it's free) she sends you weekly prompts to focus on staying cozy and keeping your spirits up during a time of when the dreary weather can get you down.
How adorable is that?
What is your favorite way to stay cozy? Do you have a super warm blanket, sweater or drink that makes you super relaxed?
Affiliate Links: Disclosure of Material Connection: Some of the links in the post above are "affiliate links." This means if you click on the link and purchase the item, I will receive an affiliate commission. Regardless, I only recommend products or services I use personally and believe will add value to my readers. I am disclosing this in accordance with the Federal Trade Commission's 16 CFR, Part 255: "Guides Concerning the Use of Endorsements and Testimonials in Advertising."