Upcycle: verb. Reuse (discarded objects or material) in such a way as to create a product of a higher quality or value than the original.
I love me some upcycling.
Fall is here and it's finally time to dig out the sweaters! This is my favorite time of the fashion year. Cozy sweaters, leggings, sleek boots, soft scarves. Don't you just want to curl up with a cup of hot chocolate right now?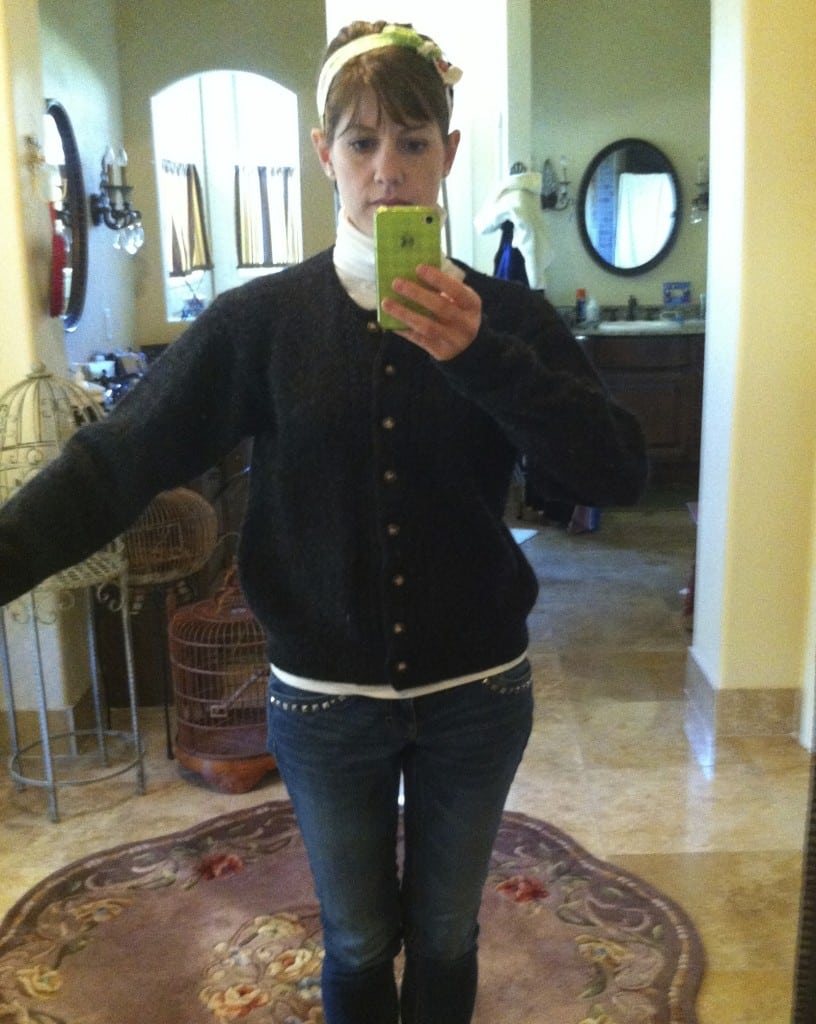 I pulled this wool sweater out of the back of my closet. It has been lurking there since 1998. Oversized and frumpy and about to be tossed into the Goodwill pile. Since I was going to give it away I decided to see what happened if I tried to make it a little more fitted. I was inspired by my friend Beth at The Renegade Seamstress. Beth takes frumpy and downright ugly clothes she finds at the thrift store and upcycles them into super cute outfits. She makes it all look so easy.
At the risk of looking like I stepped out of an L.L. Bean catalog I cut the arms off, took the sides in and took the shoulders in.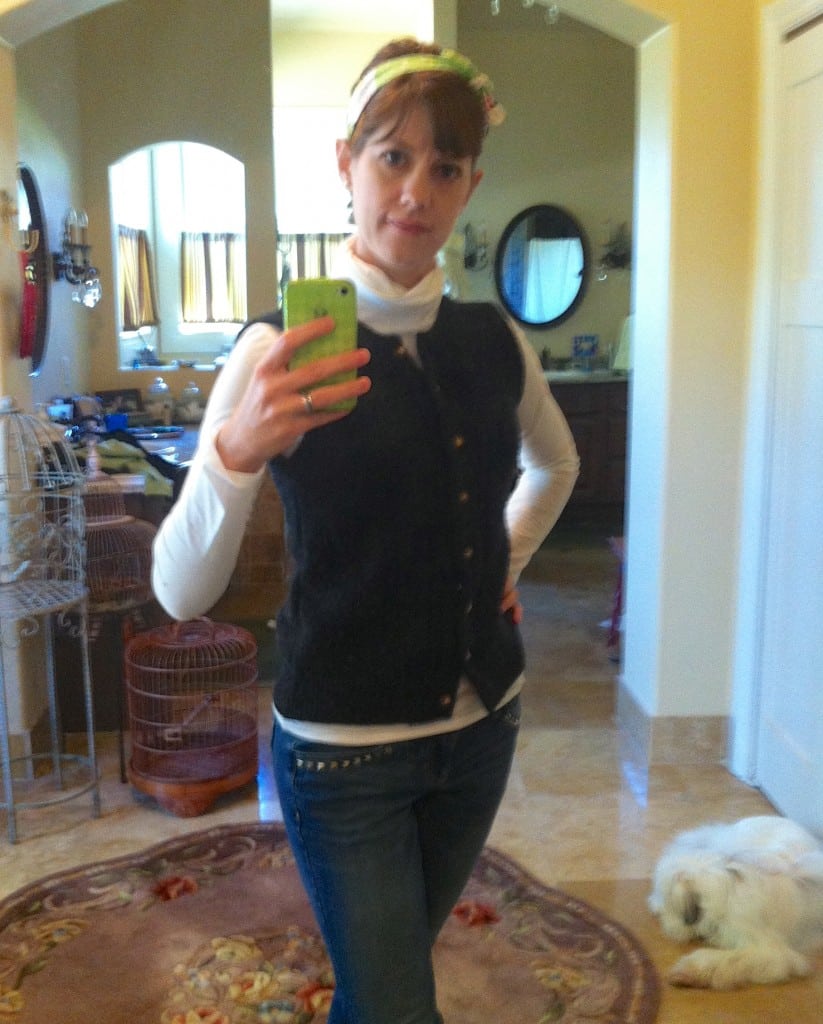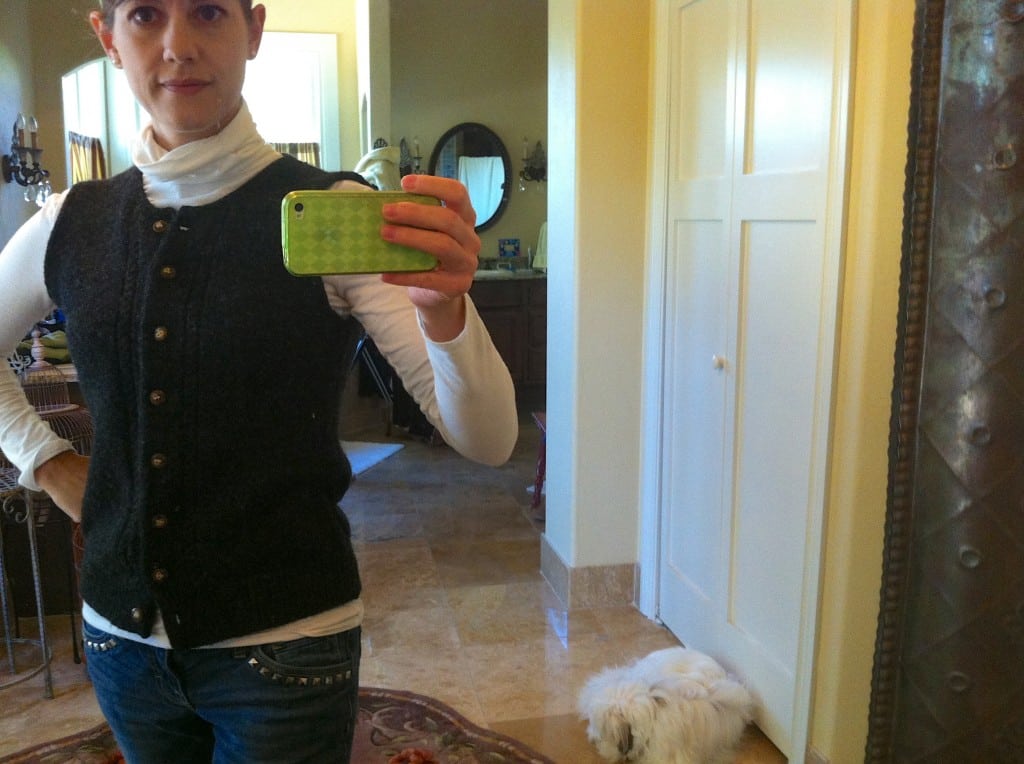 I'm not sure if this vest is higher quality than before but it certainly has a higher value to me. Oh, and you look much better in a selfie when turned to the side rather than straight on.
Related Posts via Categories