Digital or paper? I feel like that is the question of the decade when it comes to planners/organizers. I know that going digital is probably more efficient, you can set pop up reminders, you can sync it with your spouse's calendar. I know. But there is something about writing it down and seeing it on paper that I love and don't want to get away from. I love browsing all the planners at Barnes & Noble and Target in December and January. I love deciding how I'm going to plan out my calendar. I love turning over a new page.
Typically, I keep a planner that shows me a week at a time. But recently I have missed some things because I didn't look ahead on Sunday night. I also have kept two different calendars. One for real life and one for blogging life. They were kept apart from each other and the problem with that is that I would forget to look or utilize my blogging calendar all together.
As the new school year loomed ahead I knew I needed a new system. I have heard people talk about the Erin Condren planner but I hear more negative reviews (mostly relating to the cost for what you get) than positive. Recently my friend Marisa almost sucked me down the Midori planner rabbit hole. I was so close to going nuts but I soon discovered that you can't find a Midori planner in the size that I want.
Back to the drawing board. I knew I needed a real life calendar separate from my blogging calendar but both needed to be kept very close to each other so I wouldn't forget about updating the blogging calendar. I also wanted a place to take notes as well as hold a few fliers, business cards, etc. I couldn't find one single planner that had all of that (and not spend $50) so I went out on my own.
How I created my homemade planner
I love the way the Midori looks but it wasn't big enough. I opted for a 3 ring binder with a design that makes me happy. Yes, this was in the back to school section and is made for 3rd grade girls but I don't care. I love cats and I don't care who knows it.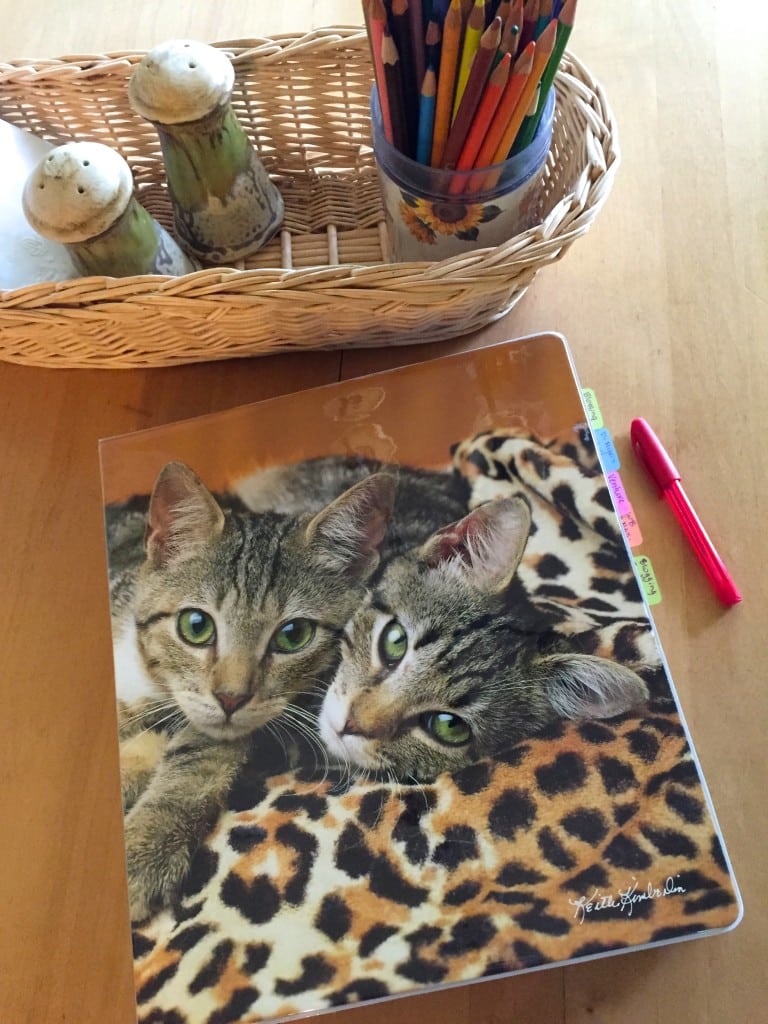 This month by month planner from Target was probably the most expensive part of this whole thing at $7. I felt like $7 was a little much for a simple calendar and they were just charging me for the fancy design cover. I knew I could find the same thing with a plain cover for $3 at Walmart but mama ain't got time to visit a third world country, I mean, east side Walmart, for just one calendar. I bit the bullet and paid $7.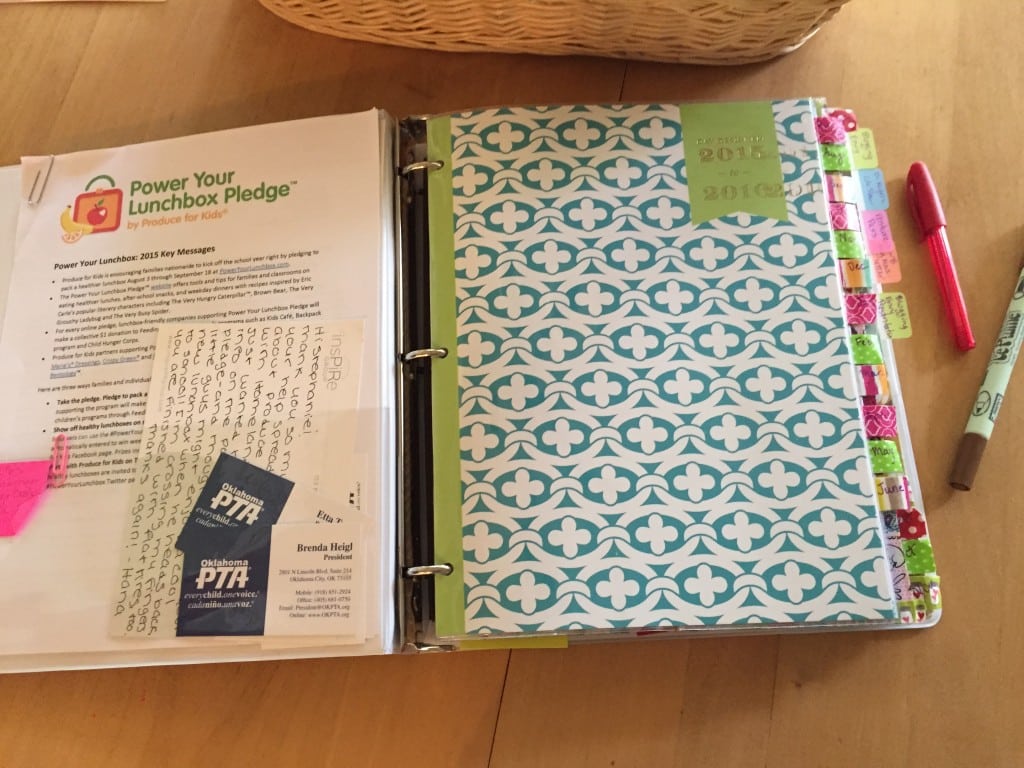 I'm trying the full calendar route (as opposed to a week spread) to see how that works out for me. So far I like it. I just have to get used to condensing a whole days events into one little square. I love crossing out the day, it makes me feel like I've accomplished something when really all I accomplished was making it to bed time.
Because all the activities are crammed into little squares I must have a visual to keep them separated. Color pencils do the trick. If I were a type A personality I would probably color coordinate the activities. Green for meetings, blue for kid activities, red for fun stuff, etc. But I'm not type A. I just like all the pretty colors.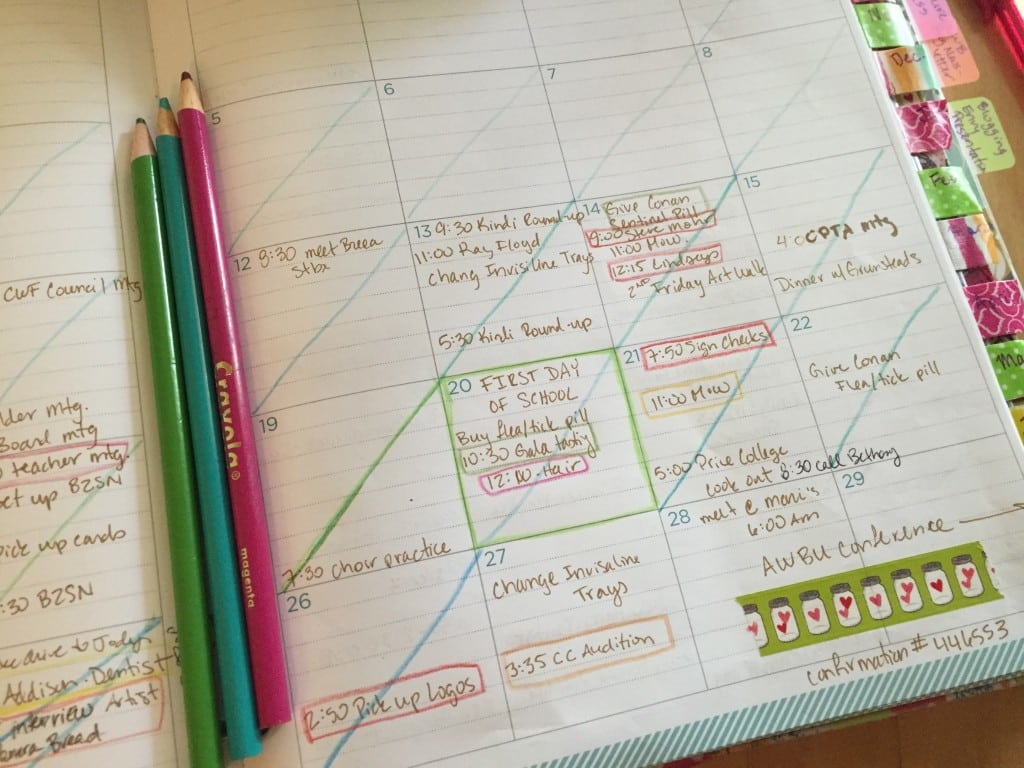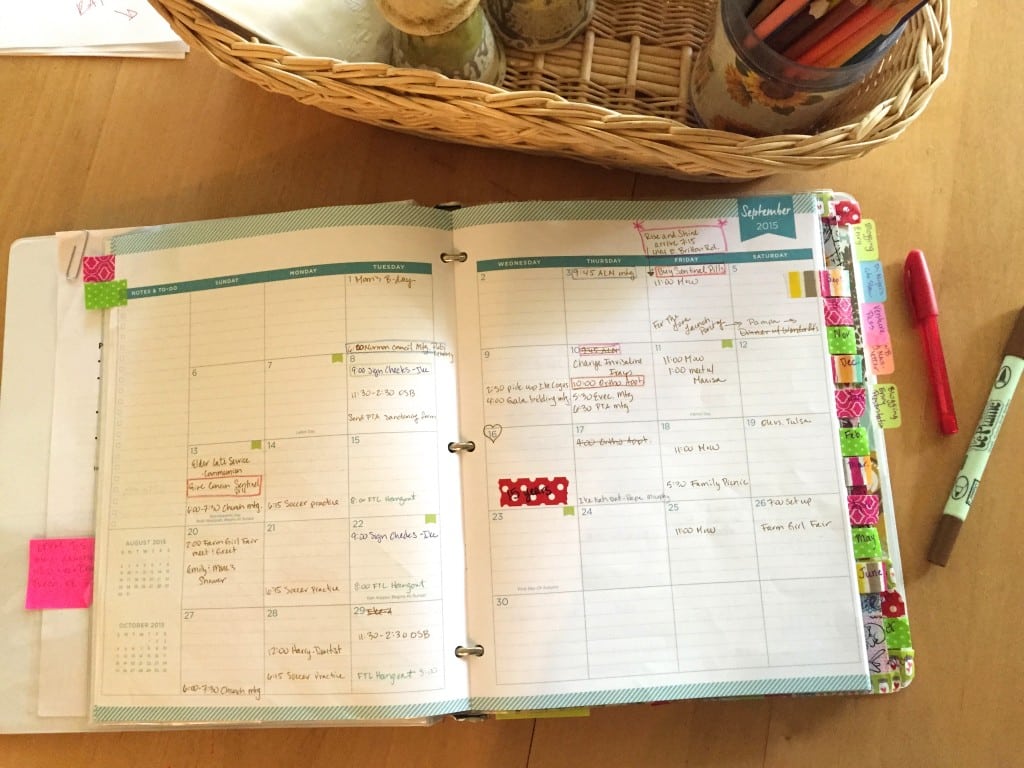 The one thing this simple calendar doesn't have that I really wanted was tabs along the side. I want to be able to easily flip to a month without thumbing through all the pages. Washi tape to the rescue!
How in the world did Washi tape become such a thing? Who knew scotch tape in designer patters would become an obsession? But it has and I'll have it. Washi tape collections can get out of hand but every now and then Walmart has them for a great price. Damn you Walmart. Every time I swear you off you do something to suck me back in like selling Washi tape for .50 a roll.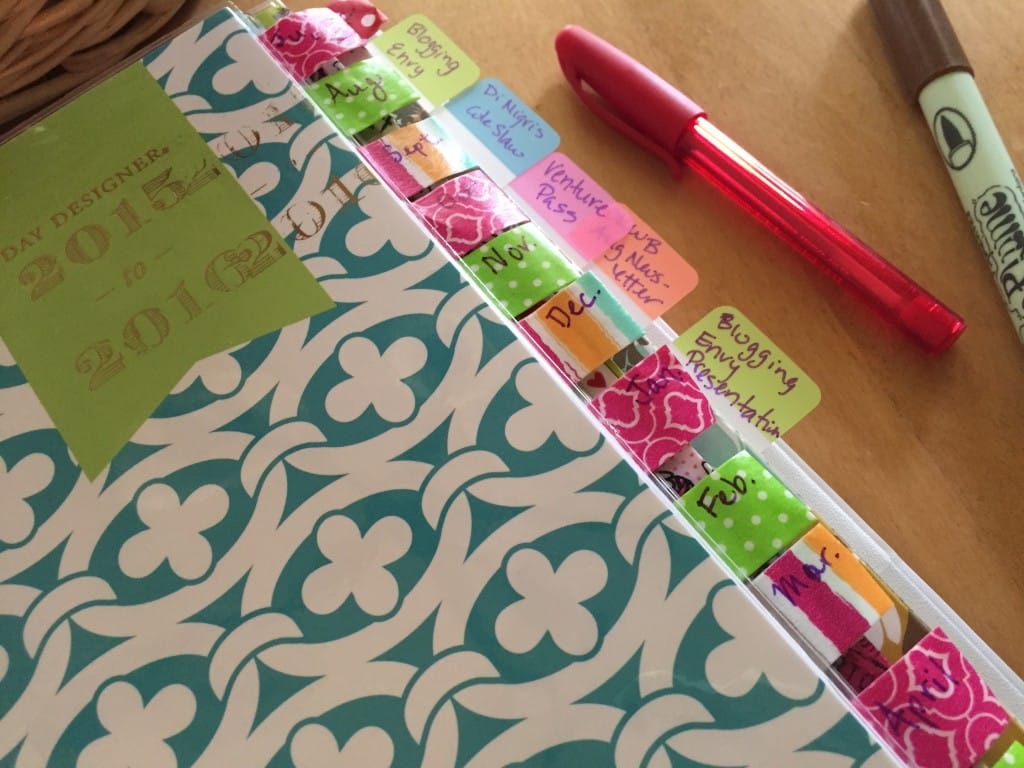 On to the blogging portion of my homemade planner. I bought this simple calendar at Walmart a while back but it had a plain front. Again with the Washi tape. How did we function creatively before this stuff?
When it comes to my blogging calendar I give myself a little grace. I write the hard and fast deadlines in pen and then everything else goes on a post it note. That way if I don't get to finish a post that day, I just move the post it to another day and hope for the best.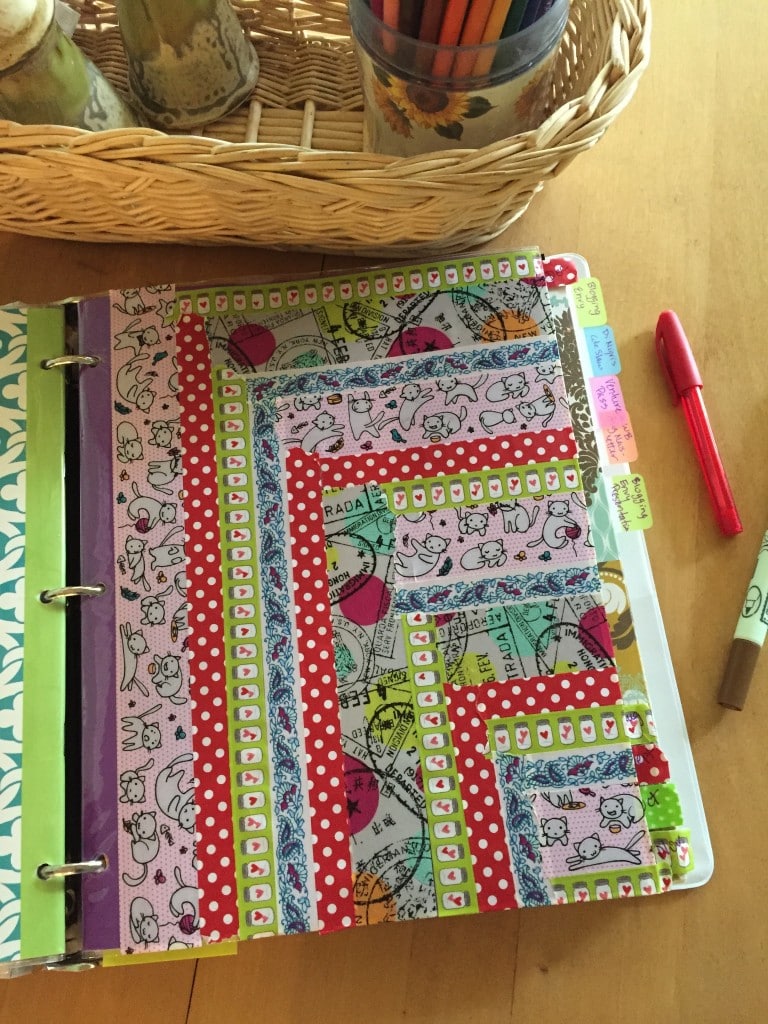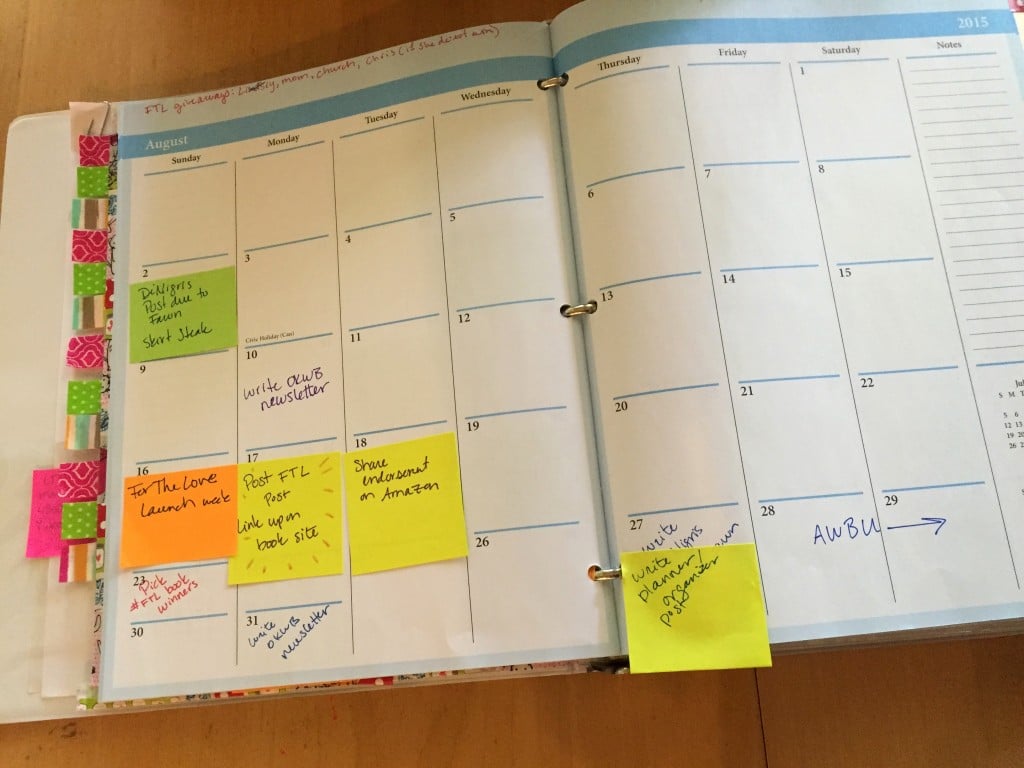 I love notebooks and have way too many of them. Having a notebook attached to my homemade planner helps me keep track of notes I may need to take in meetings, ideas for blog posts, recipes that I want to post about, etc. I bought these little post it tabs that help me find the beginning of each new subject, idea or recipe. I love these tabs because they are thicker than a regular post it and can hold up to constant handling without getting worn out.
The last thing in my planner is a pencil case to hold post it notes, the thicker tabs, pens, flash drive, etc.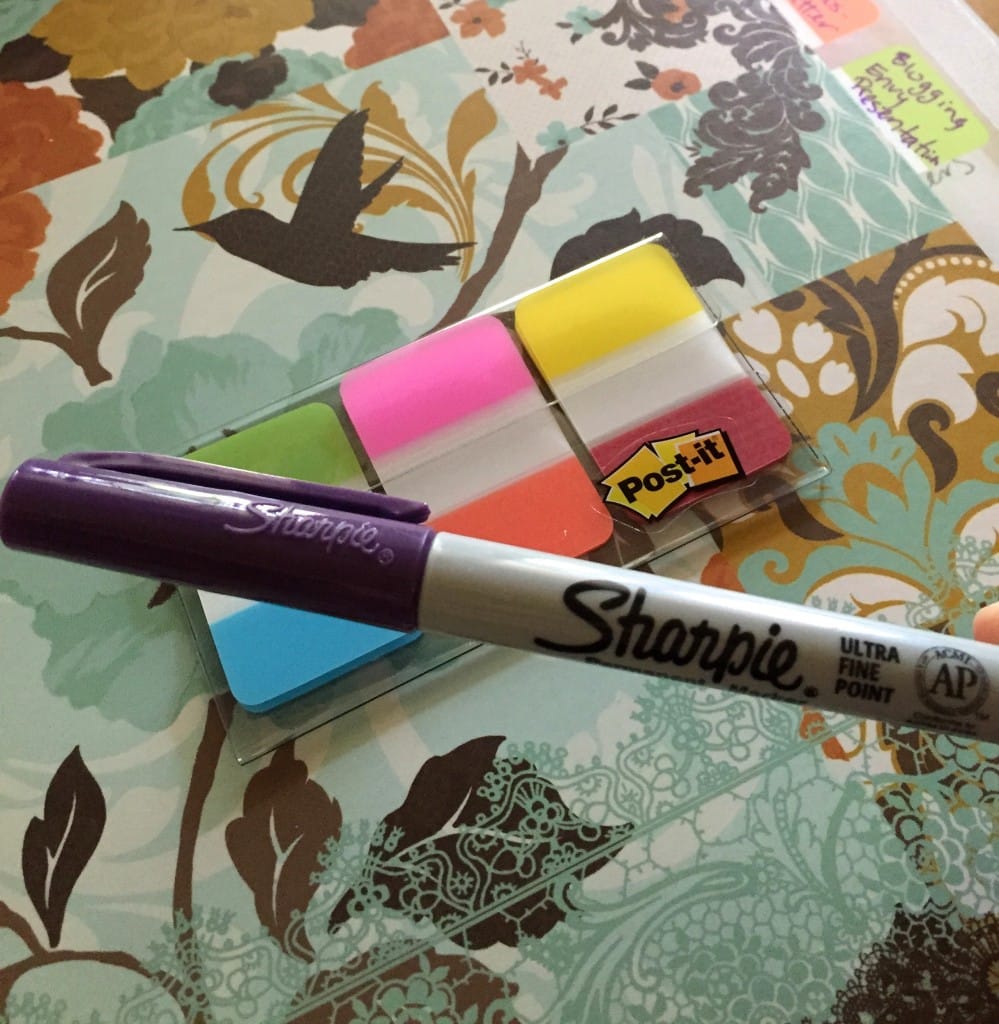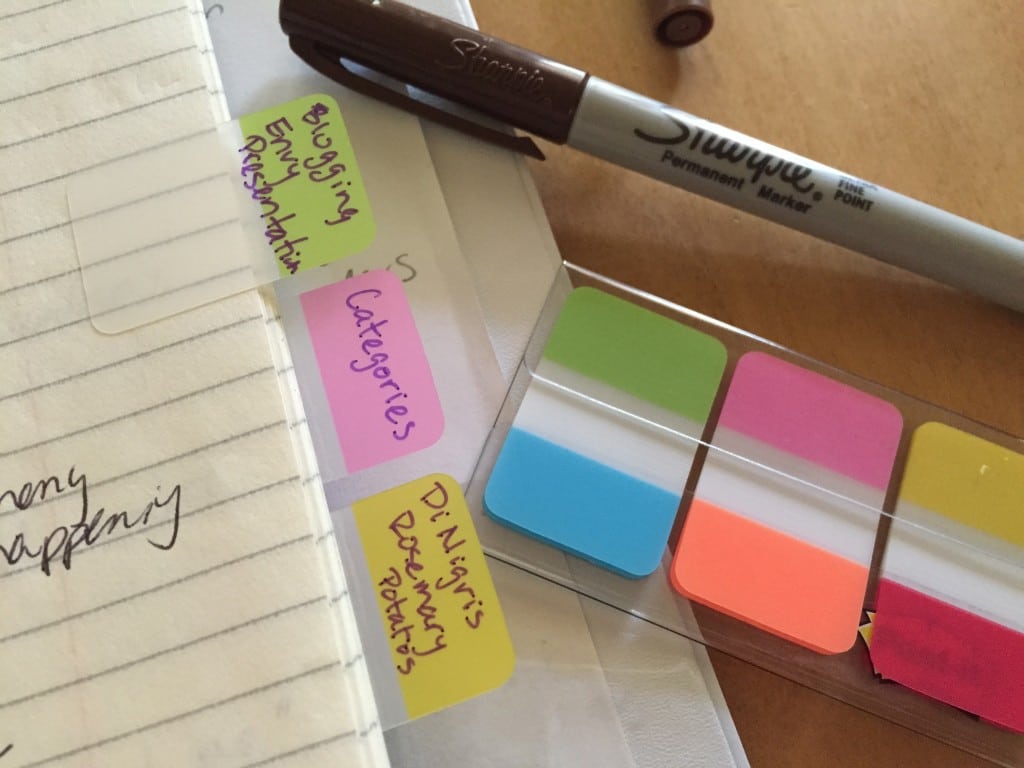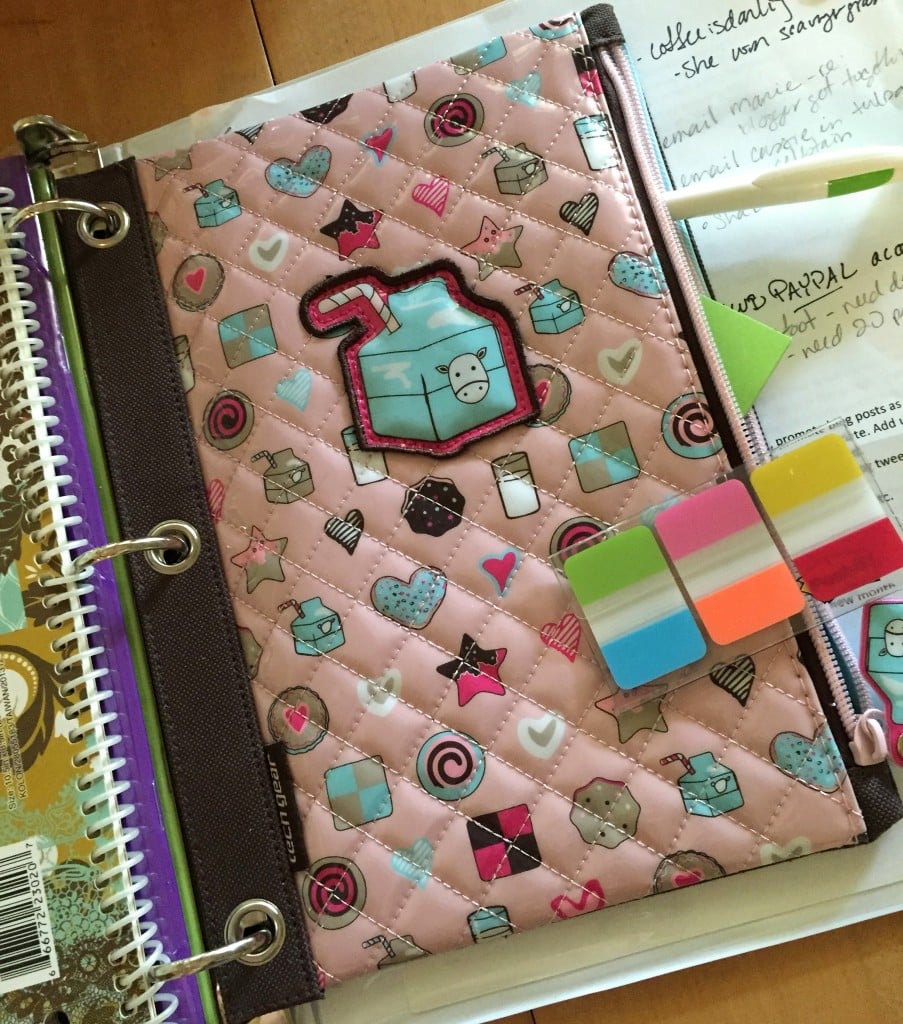 Even though I write down my appointments I've noticed lately that I still forget things. Is this what happens when the days are ticking down to 40? Your brain mocks your former ability to keep a calendar in your head and plays tricks on you by making you forget things you just look at. Thanks a lot brain. You're seriously making me doubt my ability to function in normal society. To combat my increasing forgetfulness I've started setting reminders on my phone each day. Now I'm using old school calendar and technology, bam! The only thing about using reminders and not google calendar is that I have to create/edit the reminders daily. Let's hope I can remember to do that.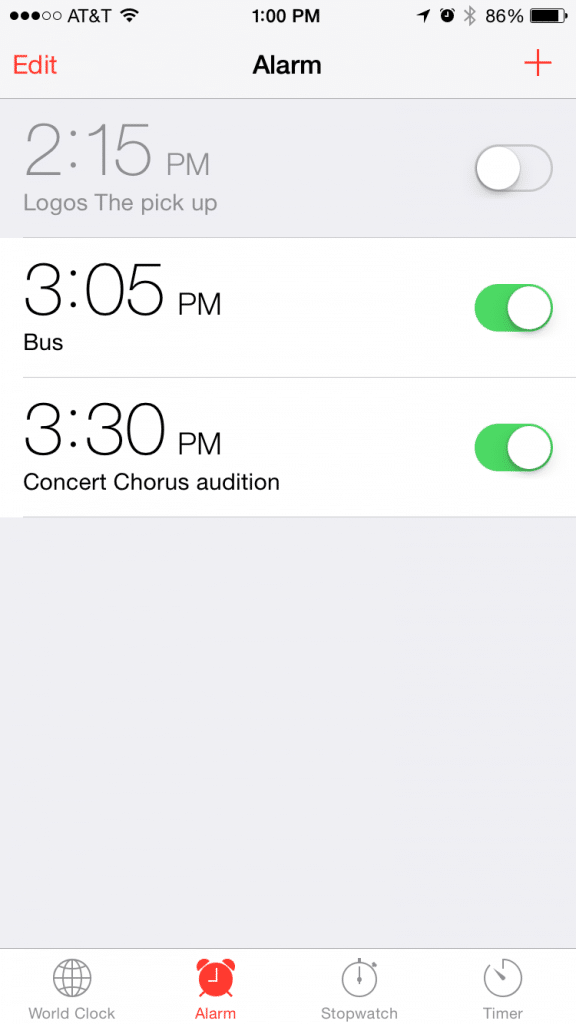 So how do you keep track of your day? Are you a old school pen and paper kinda person or rely on your phone?
Related Posts via Categories