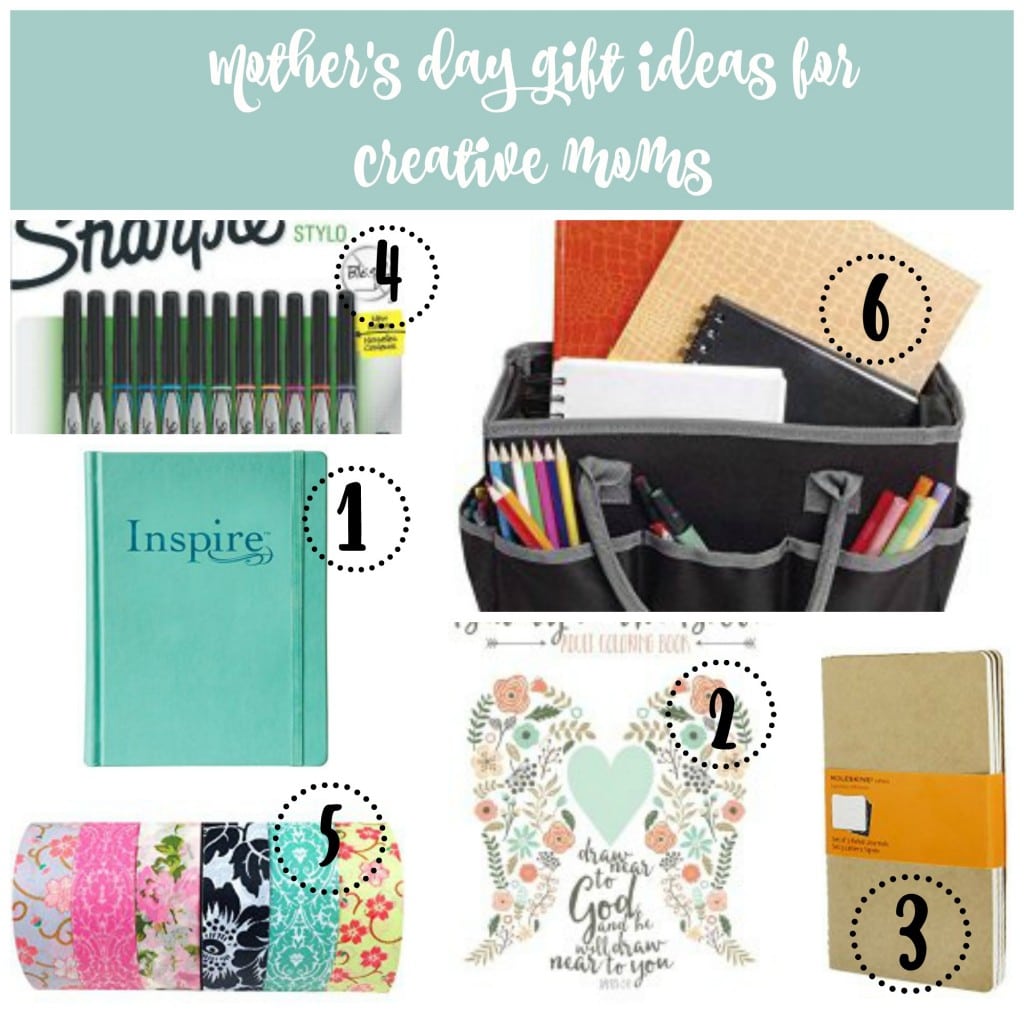 Only two weeks until Mother's Day. Is it just me or do special occasions like this really sneak up on you? They play hide and seek with me and then tip-toe up behind me the day before and scare the be-jesus out of me because I've totally forgotten that they were there. Dang it, holidays! People who just live day to day can't take this pressure and stress! This year, I'm trying to plan ahead and decided to create a Mother's Day gift idea guide. But not just any gift guide. This one is for the creative women in your life. Women who love hand-crafted items, women who have an obsession with pens and markers, paper and journals. Women who love to create and are looking for inspiration all around them.
I've created this collection of Mother's Day Gift Ideas for creative moms. If you know someone who would love some of these items or you're one of those creative types, you can forward this to the hubs as a subtle reminder…because let's face it, sometimes the dads need subtle or not so subtle hints when it comes to gift giving.
Mother's Day Gift Ideas For Creative Moms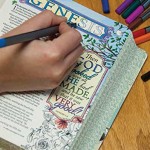 1. Inspire Bible NLT
– Adult coloring books are all the rage right now. How genius to combine the fun of adult coloring with a Bible. This is a beautiful bible that has space for journaling, doodling and coloring in inspiring graphics that go along with the text. I have it on good authority that this is a beautiful book and perfect for creative moms who are looking for a new way to explore the Bible.
2. Beauty in the Bible
Adult Coloring Book- Speaking of adult coloring books, Paige Tate has some seriously beautiful coloring books with spiritual themes. I like this particular book because the designs are sweet, whimsical and inspirational but most importantly, not too complicated that they feel overwhelming. One page can usually be completed in one sitting.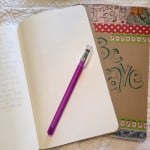 3. Moleskine Cahier Journal
– I'm kind of a freak when it comes to journals. I won't tell you how many I have that are stashed around the house that are in some state of completion. Let's just say it's a lot. I really like the Cahier journal from Moleskine. It comes in a pack of three and has a cover that you can customize with your own doodle design or washi tape. They are the perfect size to slip into your purse for on the go journaling.
4. Pens and Markers – There is one thing that is absolutely essential when it comes to adult coloring books and journaling. Lots and lots of pens, markers and colored pencils. Ask any creative type and they will all agree that pens can become something of an obsession. Here are a few of my favorites: Sharpie Fine Point Pen , Paper Mate Flair Felt Tip Pen
, Ohuhu Colored Pencils
.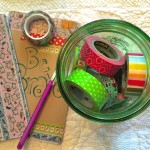 5. Washi Masking Tape
– Who ever thought that decorative masking tape would become such a thing? This stuff is so. much. fun. It comes in one thousand and one adorable designs and can become a bit of an addiction. It's hard to pass up when I see it on sale at Target. I use it to decorate my calendar, journal, coloring book and tape up the kid art on the fridge.
6. Artist's Loft Tote Bag
– A gal can never have too many tote bags. You know how brands like Clinique and Lancome offer you a free tote bag if you spend a certain amount of money? They do that because they have us figured out. They know we will buy just one more lipstick in order to push our total over the edge to get that dang Parisian inspired bag. So it should go without saying that a creative mom needs a bag to keep all her markers and journals.
Need more ideas for Mother's Day? Check out these Mother's Day gift ideas from my blogger friends. Mrs. Disciple has a gift guide for the Proverbs 31 woman. Becky Yurisich has a list of books moms might like. Lauren Flake has some ideas for you including a cuff I'm wild over. Or, if you're looking for something specific, Heather has a review of Better Life Bags. (They are completely customizable handbags. The best part is the business model is providing jobs for and building up low-income women in the Detroit area.) If you don't have time to buy something and have it shipped, Whitney has 3 DIY projects to turn your children's art into beautiful gifts.
Some of the links in the post above are "affiliate links." This means if you click on the link and purchase the item, I will receive an affiliate commission. Regardless, I only recommend products or services I use personally and believe will add value to my readers. I am disclosing this in accordance with the Federal Trade Commission's 16 CFR, Part 255: "Guides Concerning the Use of Endorsements and Testimonials in Advertising."
Related Posts via Categories