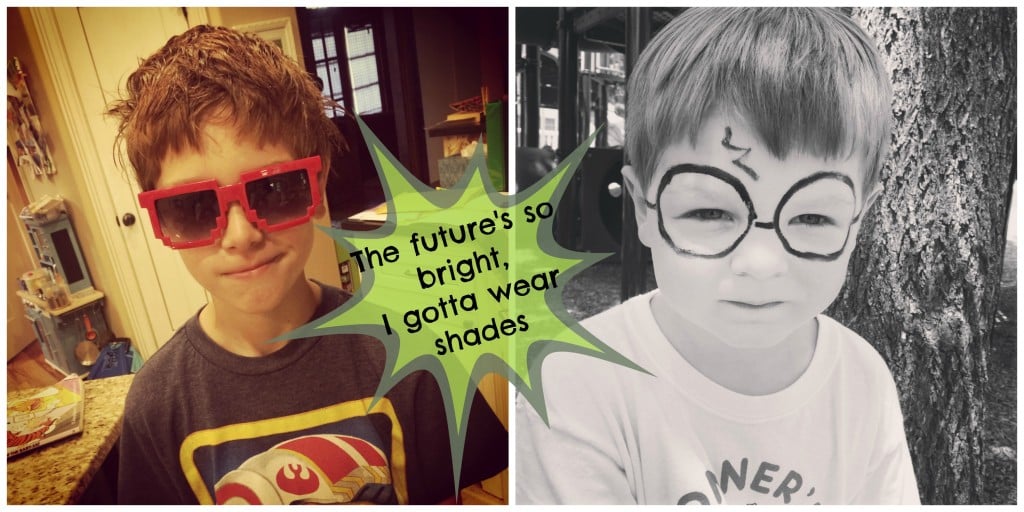 We are well into our first week of summer vacation. Rather than bust out a end of the year review on the last day of school I had to sit on this one for a few days and think about it.
Harry finished pre-pre-school. Meaning he still has one year of pre-school left before he goes to the "big kid school" for kindergarden. Big sigh of relief that I don't have to face sending my littlest one off to the scary big school yet, but we said goodbye to one of our favorite teachers. Both boys had Miss Dana at this age and I couldn't have asked for a more loving and nurturing woman. At this young age where their minds are like little sponges and their emotions still so innocent, they need a teacher who will love on them and allow them to explore who they are. Yes, learning letters and numbers are important but this is still the age of play and learning through exploring the world around them. Now is not the time for formal education, now is the time to allow them to be little and play and just be. Dana is excellent at that. She taught them the basics but more importantly she was a loving, safe place for them to be themselves.
I'm really going to miss her.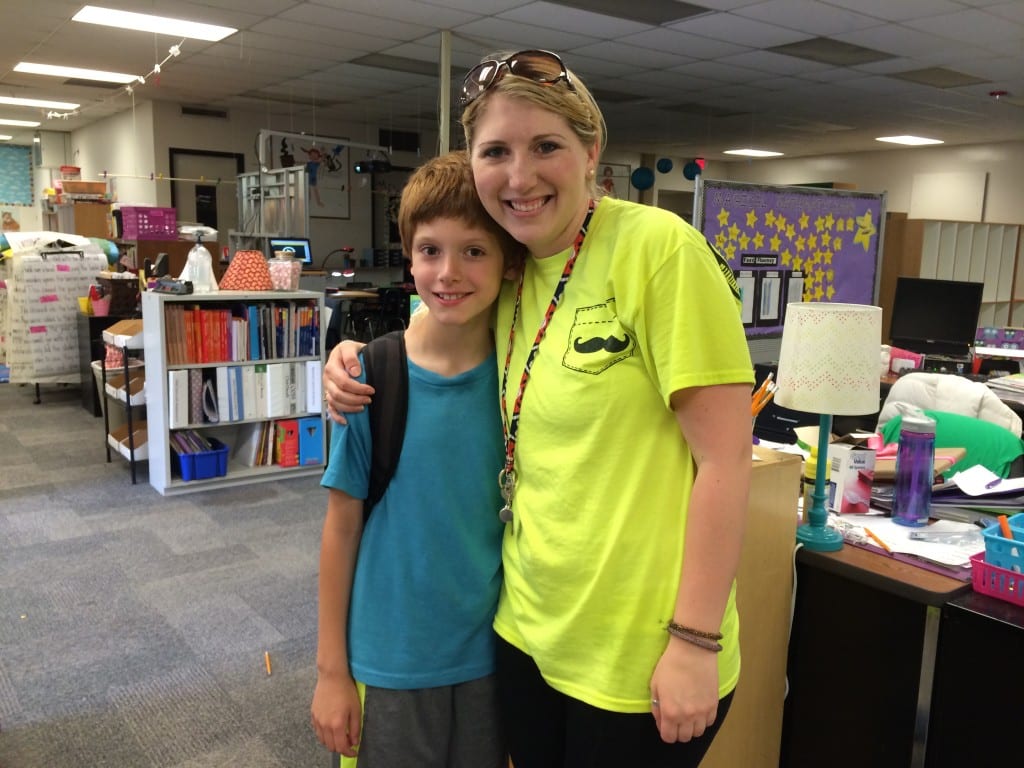 We also said goodbye to Addison's 3rd grade teacher. She is moving away and I'm mourning the fact that Harry won't have her in the future. In fact, not only this year's teacher is moving but last year's teacher as well. Two teachers who were amazing for Addison have passed through our hearts and out of our lives. They recognized his strengths and weaknesses. They encouraged his creativity and saw that he had something unique to offer the world. They also saw that he needed to harness his nervous energy and worked hard to keep him on task.

3rd grade is a really difficult year for both teachers and students. Students are told that they won't succeed in school and get to move on to 4th grade if they don't pass a single reading test. Teachers are told that if they don't prepare their students to pass the test then it will reflect badly on the teacher as well as the school. It's a lot of pressure on all concerned. Addison's teacher did an amazing job getting her students ready as well as teaching them everything else they needed to know to be successful 3rd graders, all while managing 22 squirming, rambunctious and sometimes not very respectful 8 and 9 year olds.

This has been a bittersweet year and so far the summer the summer is showing promise. We've already had to have a heart to heart about appreciating what we have, not complaining that there is "nothing to do" and learning how to entertain ourselves. We'll see, I don't have a lot of patience for moans and groans and lying about when there is a beautiful yard just out the door and tons of toys inside.

Good luck to all the stay at home moms out there who are preparing to spend the next three months shuttling little ones to and from day camps and activities. Listening to the "I'm board" lament and trying to find sanity between playing yet another rousing game of Candy Land and policing the latest "he shot me with the water gun" drama whist poolside. You're in the freaking pool. You're supposed to get wet. Stop crying and don't you dare point that water gun in my direction or you'll really understand the meaning of boredom.

To all the teachers out there; please take some time to yourself. I know your job doesn't stop just because the students are gone. You have to break down your classroom and start thinking about next year's lesson plans. You may have a summer job to keep your budget afloat, you may be tutoring kids that need help to make sure they aren't behind when the next school year starts. Whatever you do this summer please try and take a deep breath and enjoy the silence. If I could send you all to Hawaii I would.

Good luck to us all.

Category: